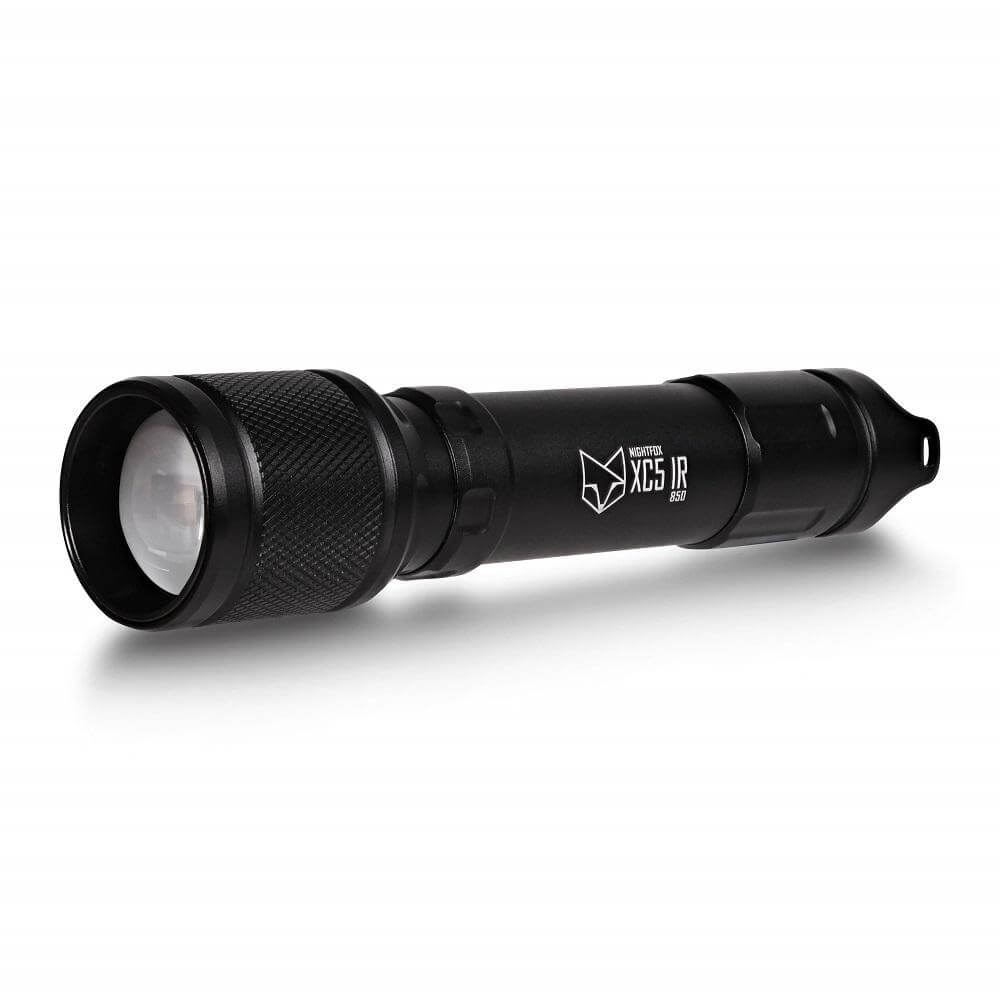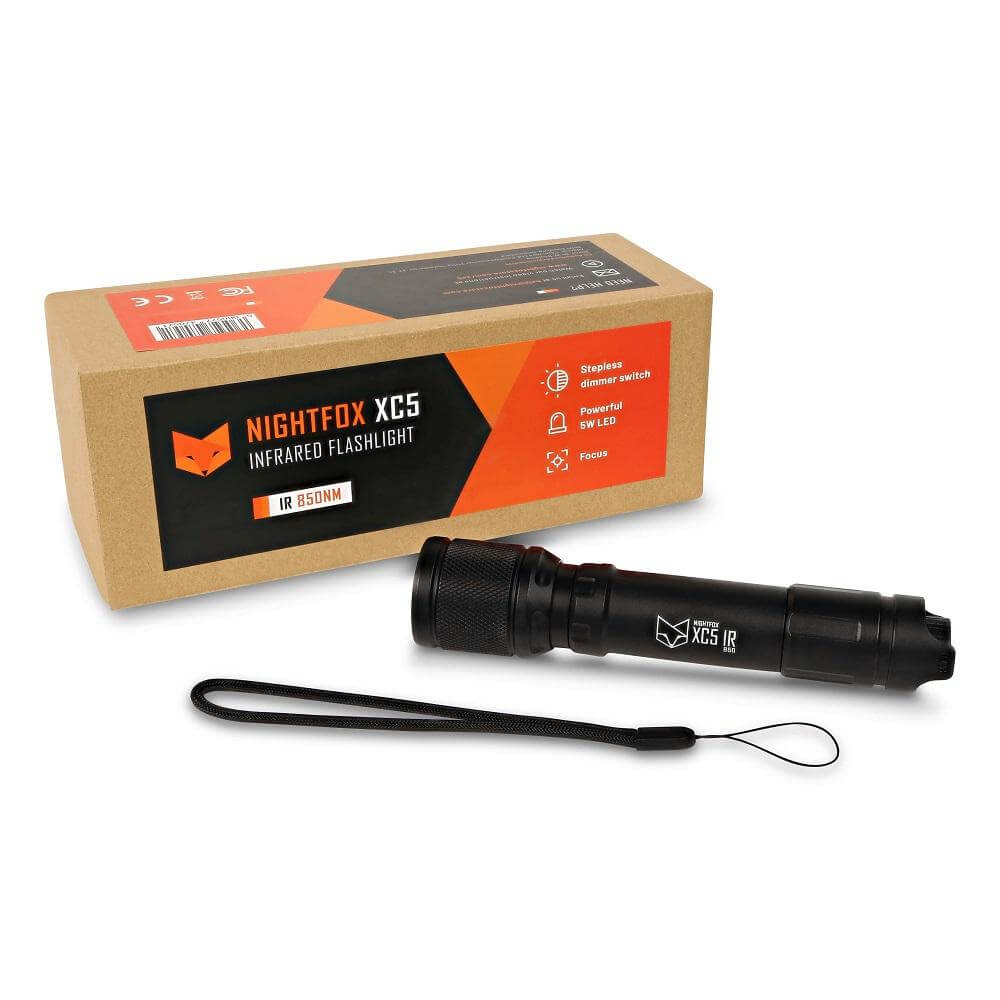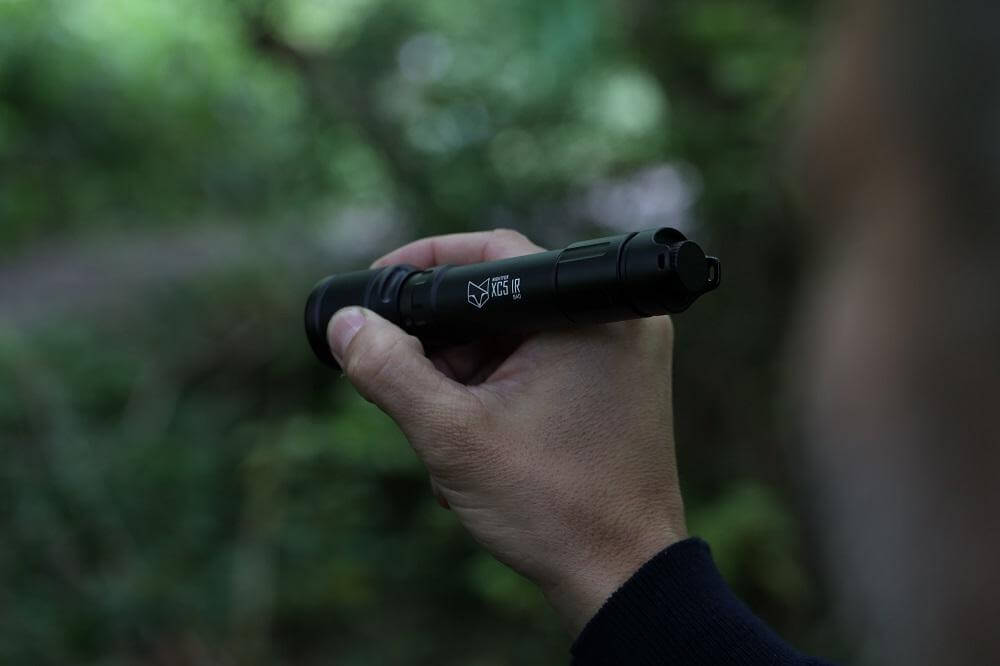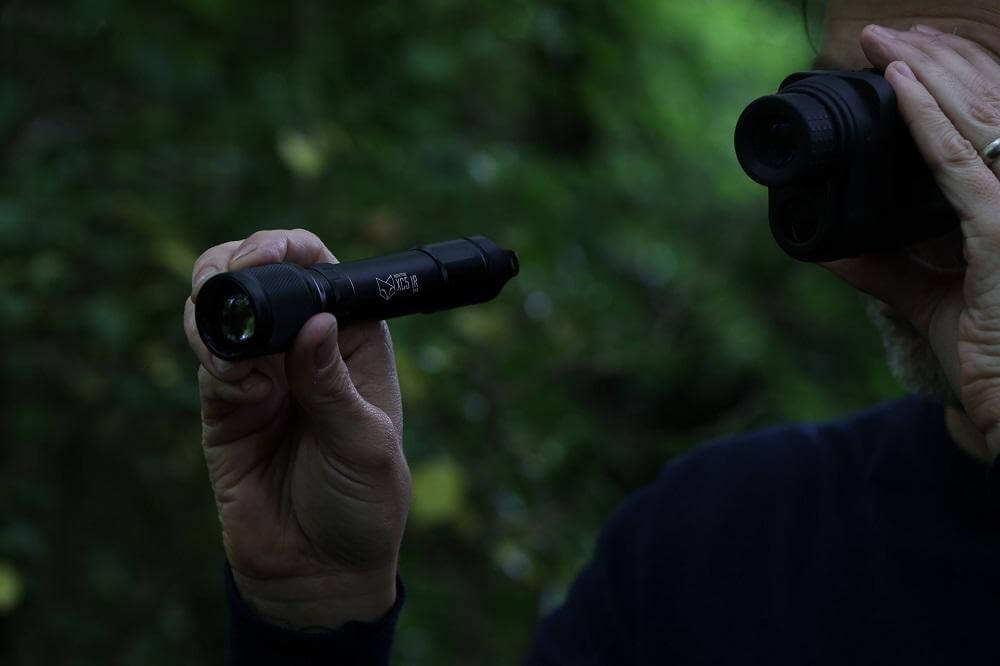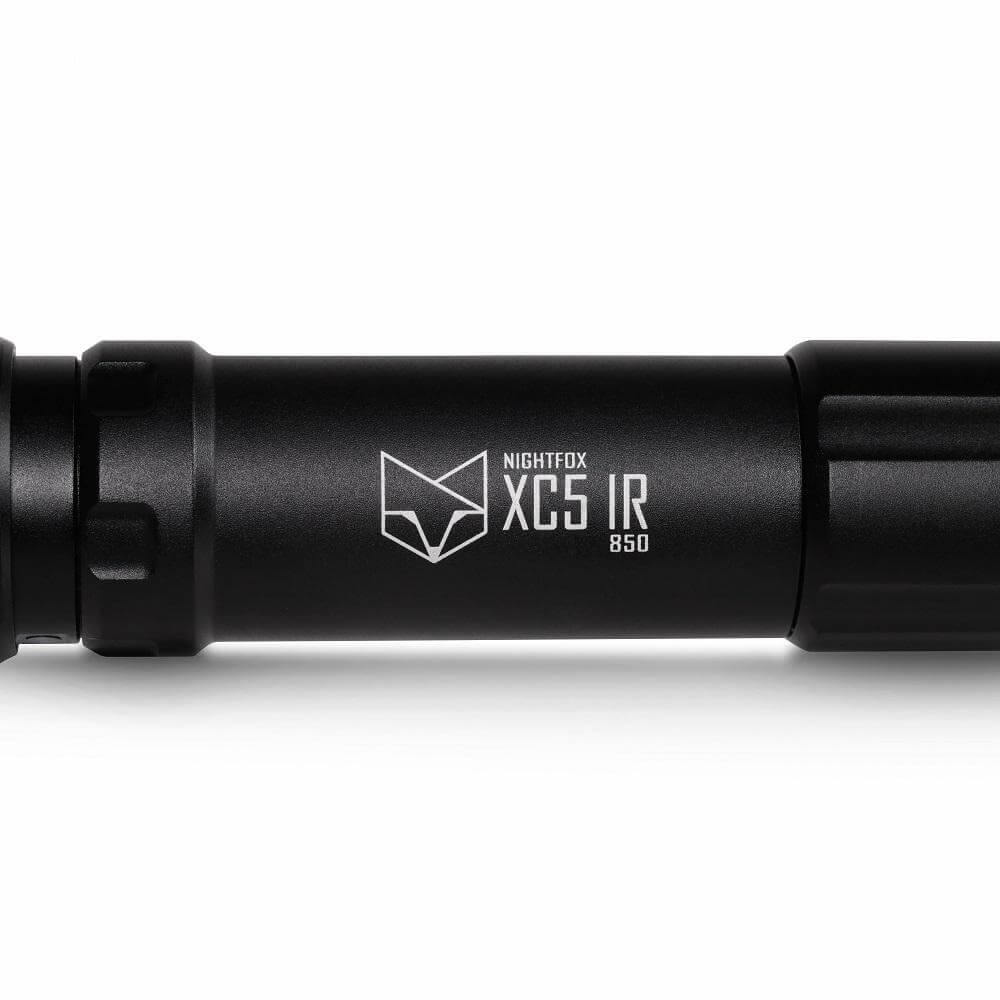 Nightfox XC5 850nm Infrared LED Flashlight
Massively boost the range of your night vision device
Rapid Focus and Dimmer Switch
Weighs just 195g
Splashproof
Infrared night vision device required
Description
The Nightfox XC5: a powerful 5W handheld torch used to massively boost the range of your night vision device. It features innovative updated circuitry to produce a crystal clear beam, without any flicker like competitor/alternative models.
The torch emits 850nm infrared light which cannot be seen by the human eye, so must always be used with a night vision device. 1x 18650 battery required (not included).
Like other Nightfox 'X' Series torches, the XC5 features Rapid Focus & Dimmer Switch features to fine-tune the beam. We've also added Surface Grip so you can focus accurately in adverse weather conditions.
Durable and long-lasting despite weighing just 195g. O-ring sealed to be splashproof.
Use with any night vision scopes and binoculars, but for the ultimate night vision experience we recommend the Nightfox 100V, 110R, or Swift. Attach it to these devices using the Nightfox Accessory Mount.

Specification
Power: 5 Watts
Battery: 1pc 18650 lithium (not included)
Wavelength: 850nm
Length: 158mm
Head diameter: 40mm
Rear battery cap diameter: 30mm
Lens: Spherical
Weight (without battery): 135g
LED module: OSRAM 4715AS LED
Focusable: Yes
Dimmable: Yes
Waterproof rating: IPX-8
what's included
Nightfox XC5 850nm infrared flashlight
Illustrated instruction sheet
Cardboard box
Nightfox 18 Month Warranty
18650 lithium battery required, not included
Subscribe to the newsletter for 5% off