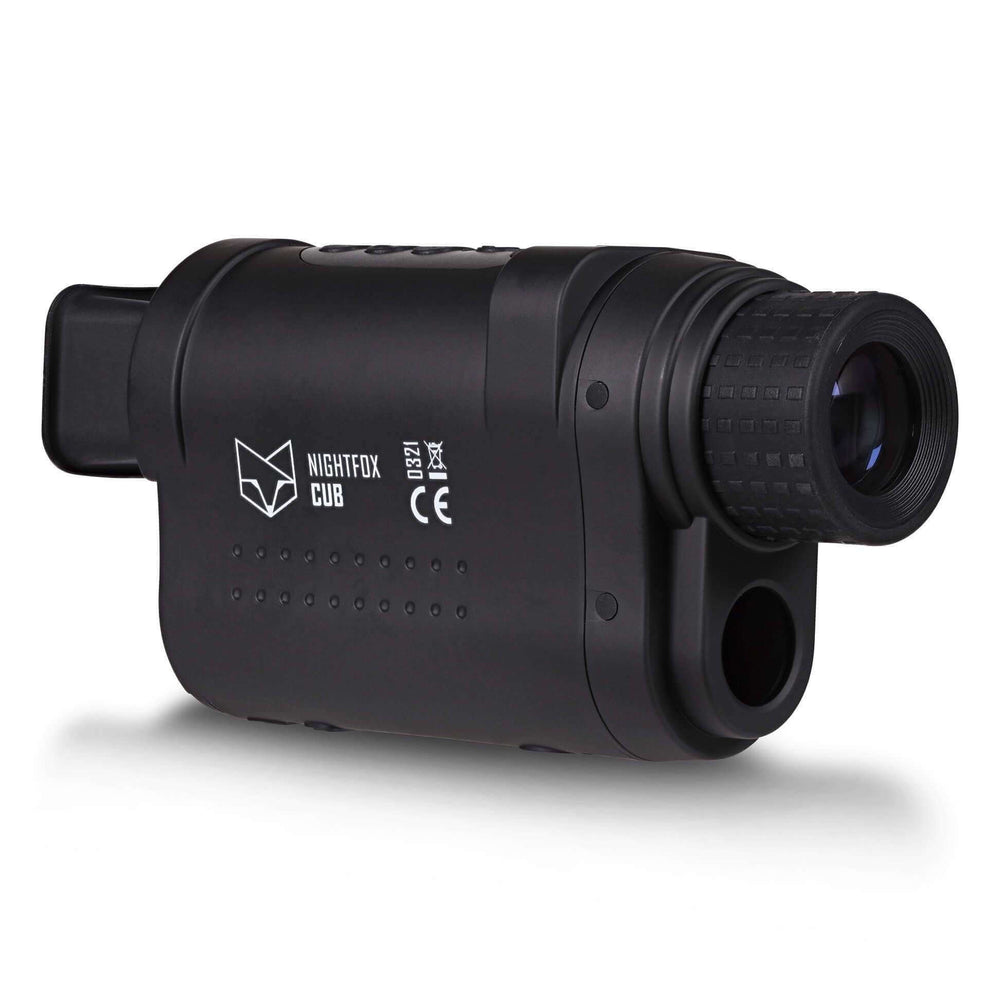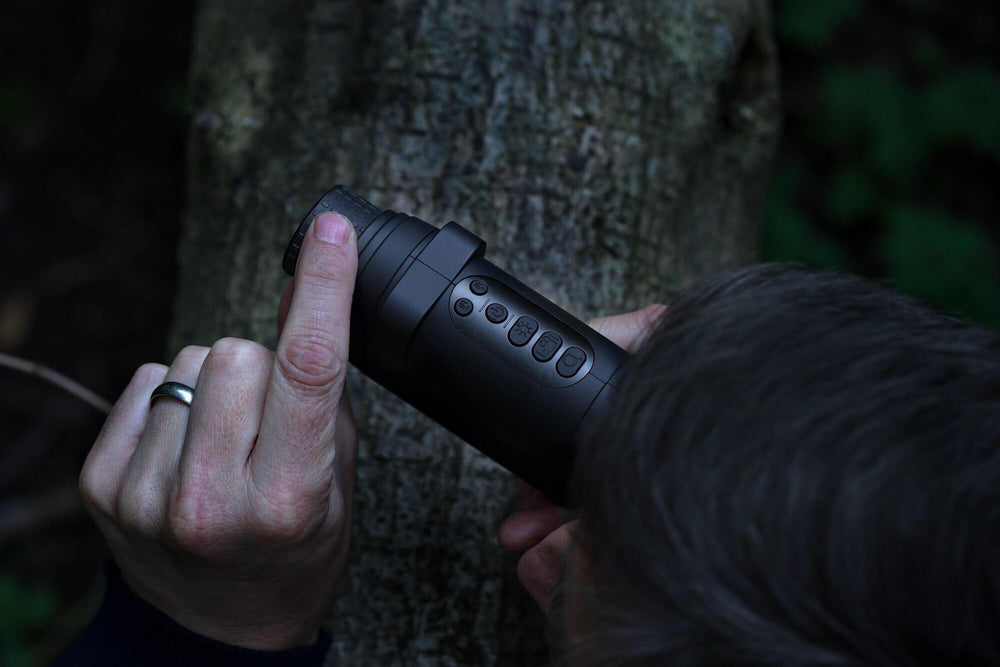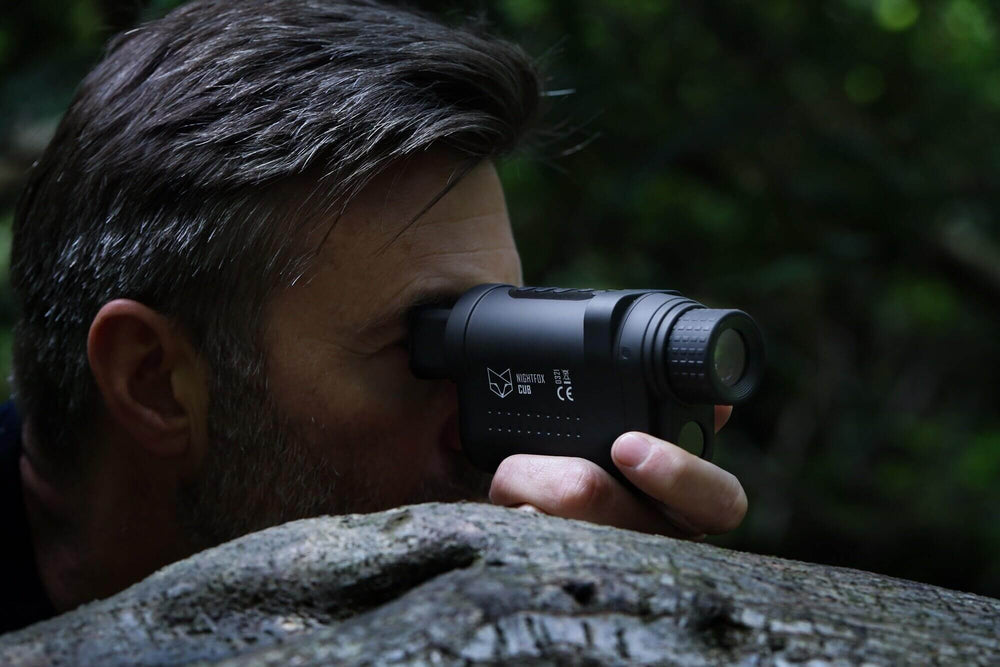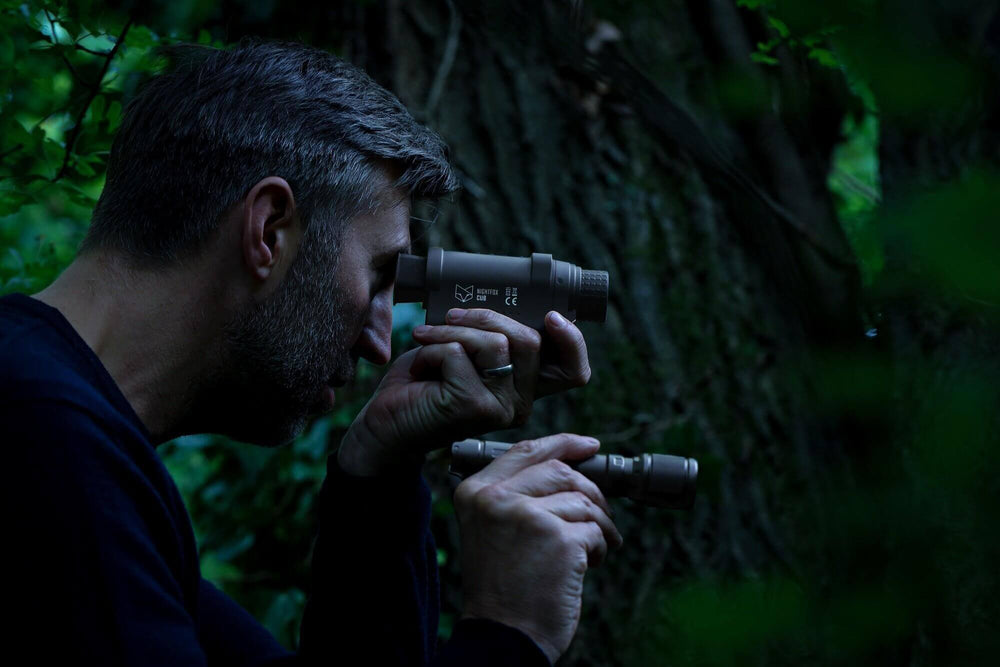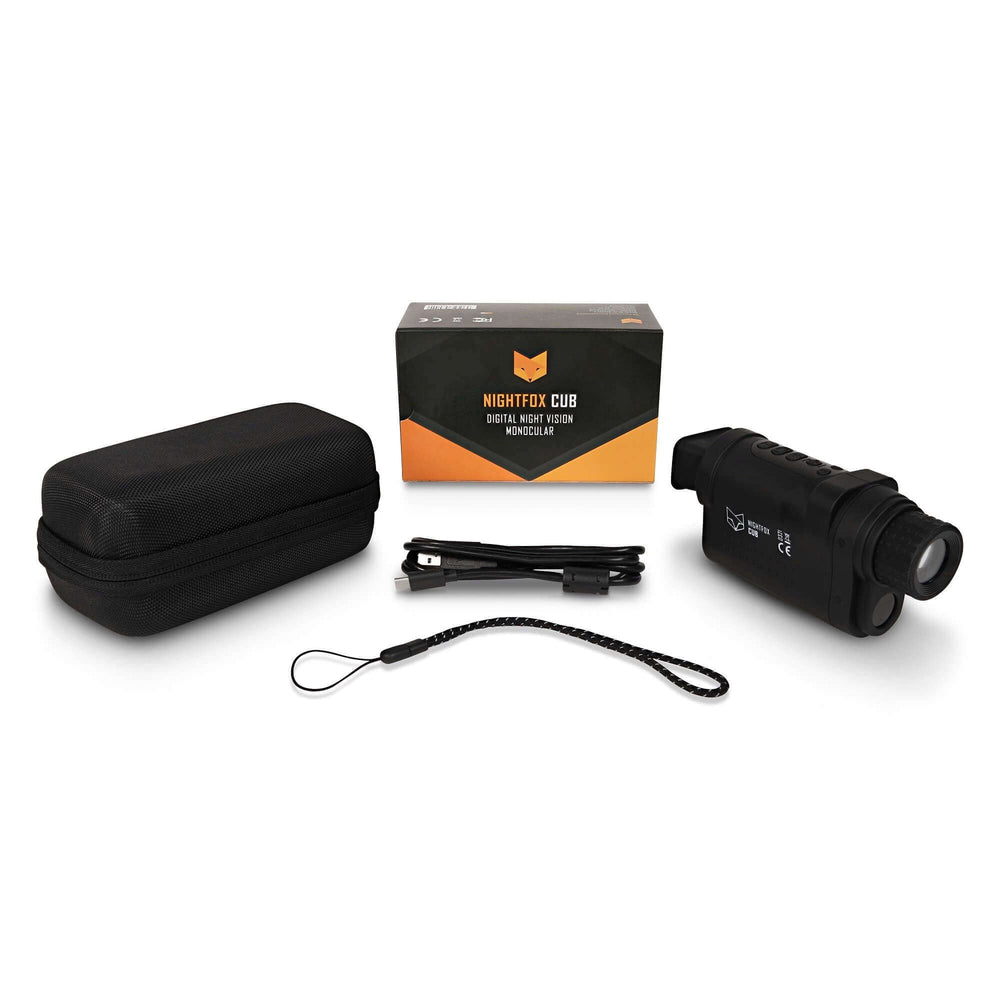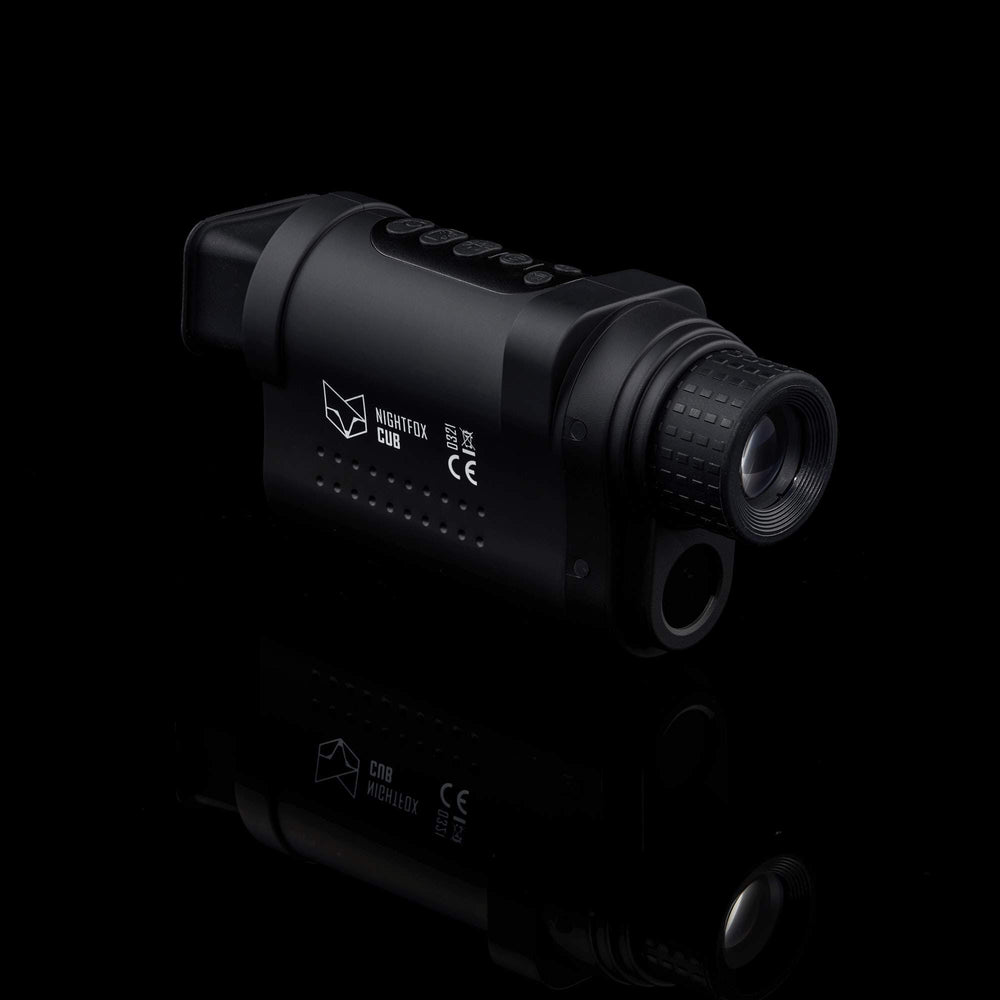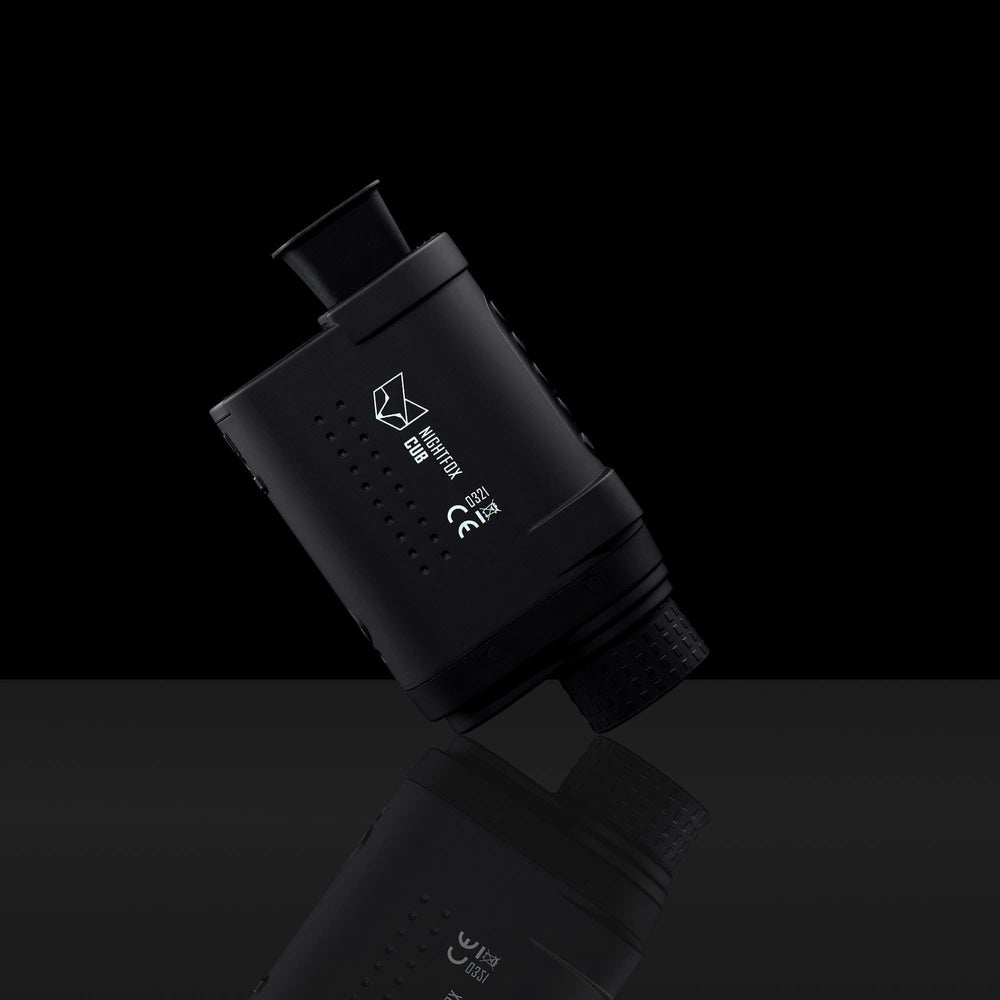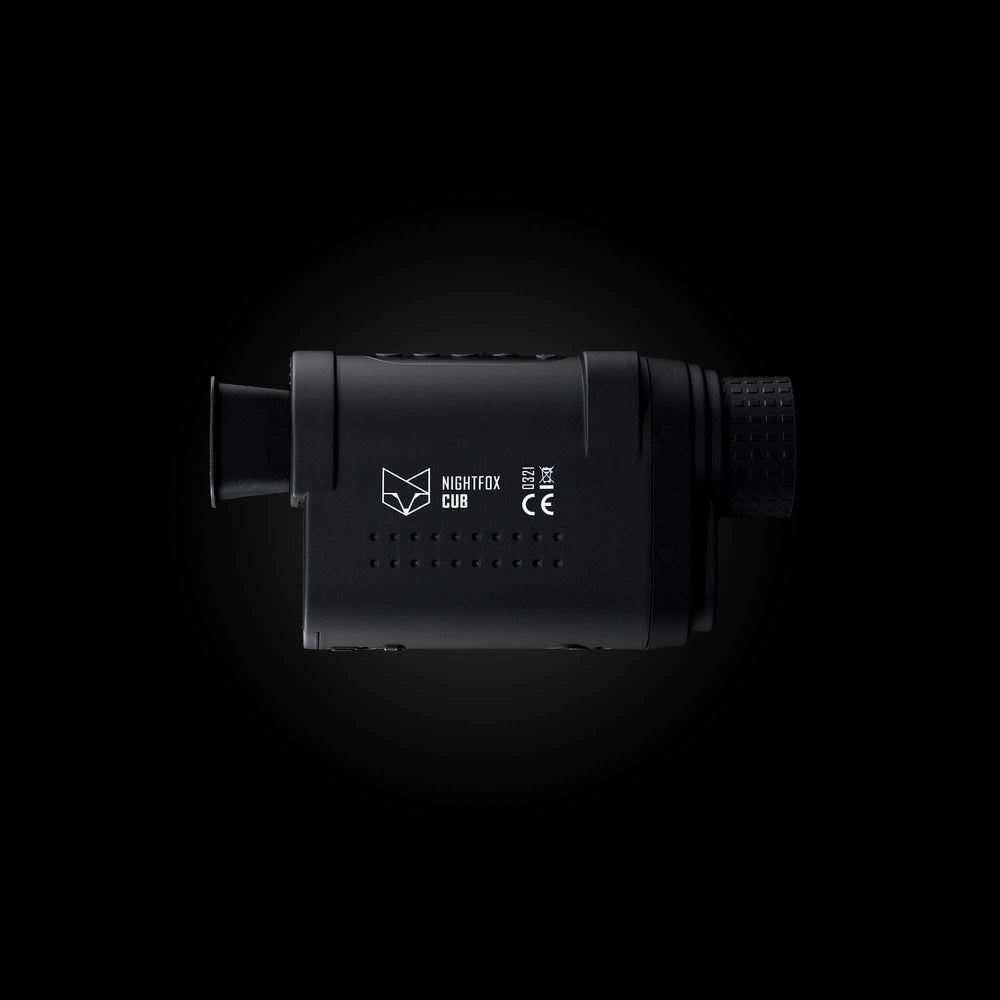 Nightfox Cub Night Vision Monocular
Pocket sized night vision monocular
Uniquely portable, convenient, and lightweight
3 hours battery life - recharge anywhere via USB
Record video onto 32GB memory
Perfect for camping or hiking
Description
The Nightfox Cub is a pocket sized night vision monocular.
Uniquely portable, convenient, and lightweight, you can take it anywhere. The high capacity removable 3200mAh battery gives 3 hours battery life.
What's more, you can recharge anywhere via USB. Take a battery pack (not included), and roam all night!
Record anything you see as video footage or a photograph onto the included 32GB memory card. Check it out later or share with friends and family.
The Nightfox Cub is perfect for watching wildlife on the go. Take it camping or hiking!
Specification
3x optical magnification, 2x optional digital zoom
Viewfinder EVF mode
Aperture F1.4 with adjustable aperture day and night
dual mode
Visual distance 150m / 165yds visible distance at night
Object lens focus Manually adjust
Visual angle 10° degrees
Luminance 1.5W IR LED
Power supply 18650 li-on rechargeable battery
Photo taking No
Video taking Yes
Power life 9hrs of day use, 4hrs of night use
Unit Size 12.7cm x 4.6cm x 7.27cm (approx.)
5" x 1.81" x 2.86" (approx.)
Net Weight 225g / 0.5lbs approx., including battery
what's included
Nightfox Cub Carry case Carry strap USB Cable Instruction Manual Nightfox 18 Month Warranty
Subscribe to the newsletter for 5% off