Night vision for ecologists
Nightfox night vision goggles are commonly used for the observation of animals in complete darkness. Many ecologists use night vision gear to observe bats during the night, when they are most awake, but our night vision is also used for observing and surveying land mammals, water birds and amphibians.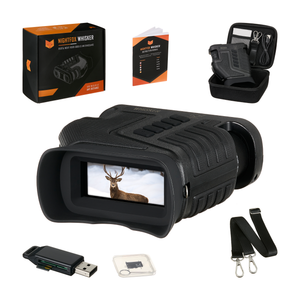 1x - 10x magnification
300m range at night
Powerful adjustable zoom
BEST FOR: ECOLOGIST SURVEYS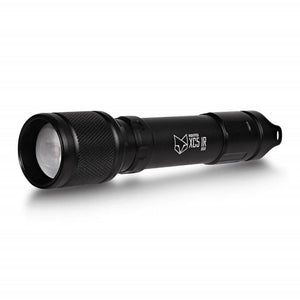 850nm IR wavelength
Stepless dimmer switch
Powerful 5 watt LED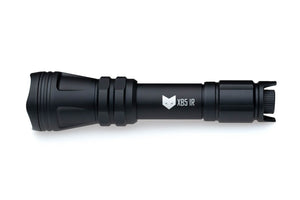 850nm IR wavelength
Stepless dimmer switch
Powerful 5 watt LED
Frequently Asked Questions
Nightfox devices use digital night vision technology. The LED at the front of the Nightfox emits infrared light that the naked eye cannot see, but the camera sensor can. The image stream is then displayed on the viewing screen at the back of the device. This allows you to view animals in complete darkness without disturbing them. What's more, animal eyes will reflect infrared light, making it easy to spot their eyeshine. At long ranges you may wish to boost your night vision goggles with an infrared torch.
We generally recommend the Nightfox Whisker for bat ecologists as it has variable optical zoom and can be tripod mounted. However, if you need to walk around while surveying you may prefer to use a head-mounted but slightly shorter-range device such as the the Nightfox Swift 2 Pro.
Our IR torches and LEDs come in two different wavelengths: 850nm and 940nm. 850nm gives slightly better range and performance but creates a small visible red glow. 940nm has a slightly reduced range, around 20% less, but with an almost eliminated red glow. 940nm torches often appear slightly purple on the screen of Nightfox night vision goggles. Feedback from customers suggests that the 850nm does not disturb bats, and other wildlife are unlikely to be disturbed by the red glow
We've had great feedback from customers who've used their Nightfox product to monitor wildlife. Ecologists most commonly use our Whisker and Swift 2 Pro Night vision goggles. These Nightfox night vision goggles are set apart by their wide field of view, innovative features and affordable prices. If you aren't sure which night vision goggles or infrared torches are best for your needs, please feel free to contact our customer service team, who would be delighted to offer tailored advice.
The Nightfox team also sell waterproof clipboards, under our sister brand Paperdry. Many ecologists use waterproof clipboards to keep their notes and survey information dry during rainy weather.
Explore the option of adding an external flashlight such as the Nightfox XB5 Pro to your night vision kit, set to launch in December 2023. This handheld device provides additional illumination, expanding your viewing range for even better results.