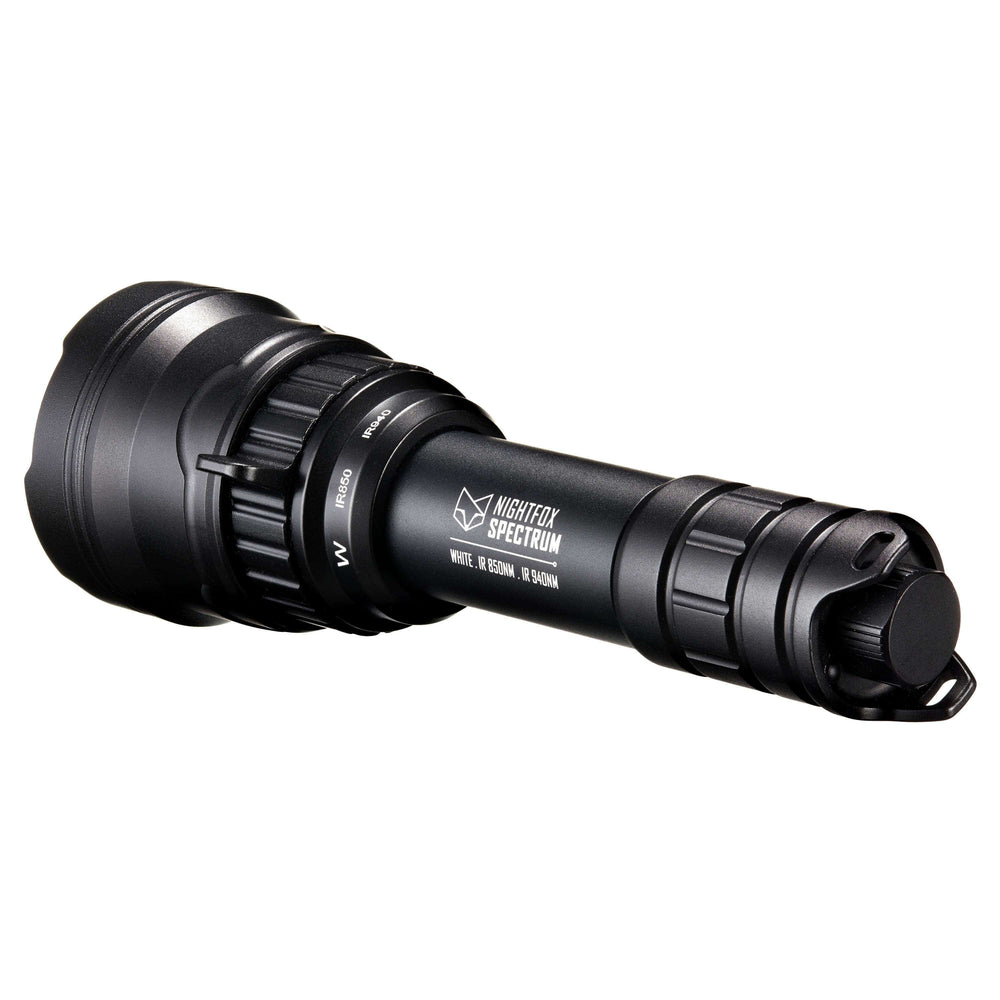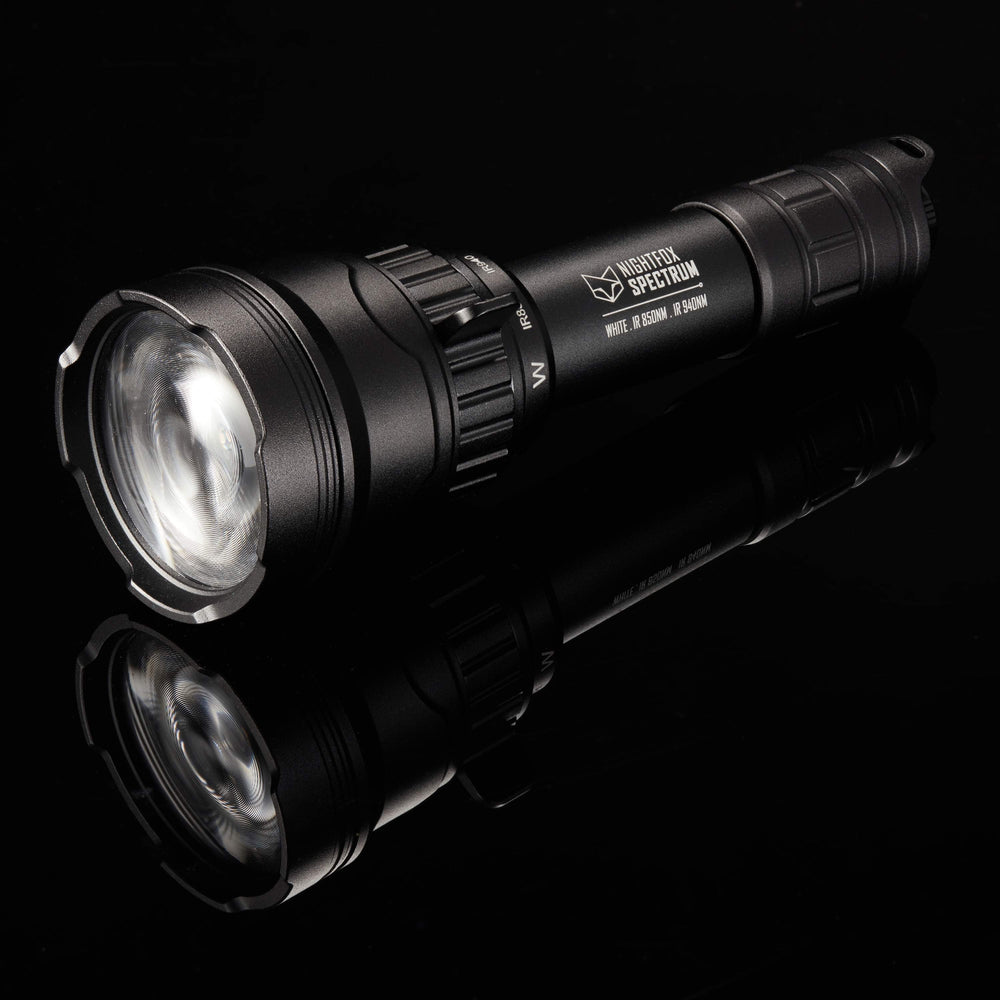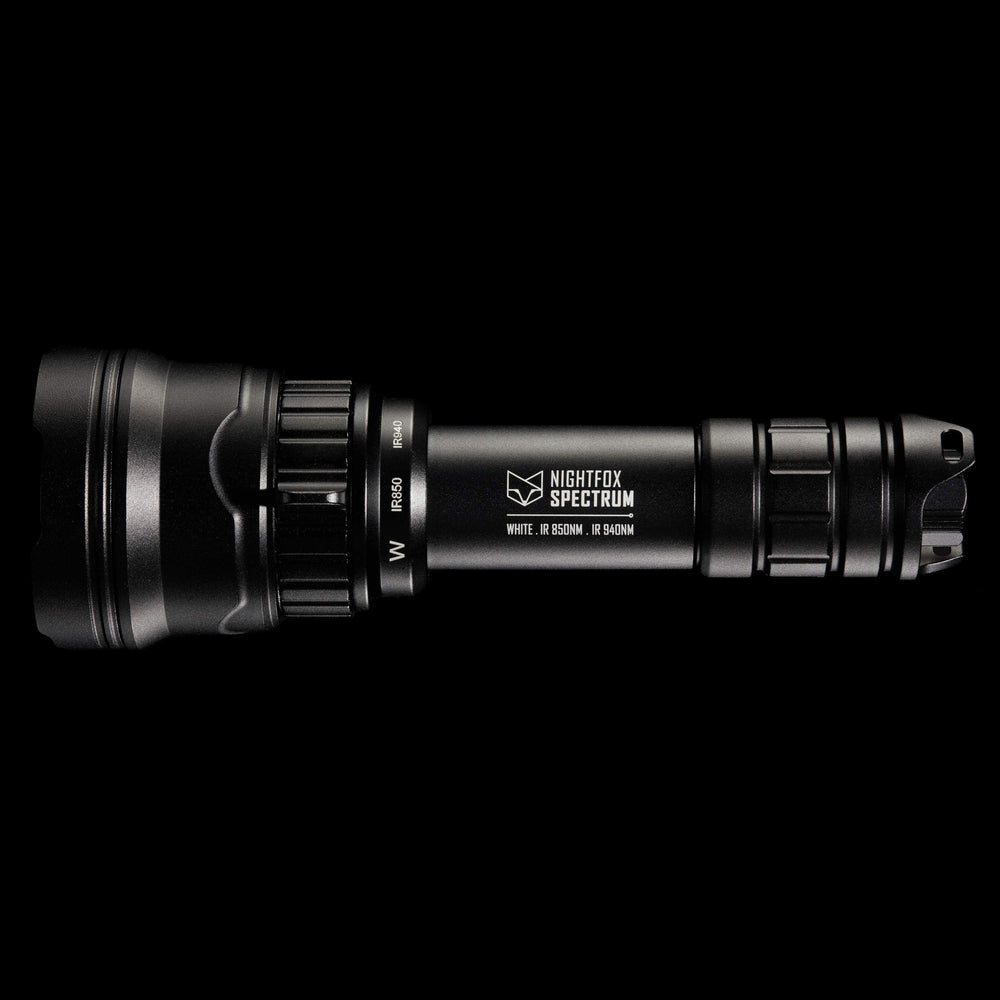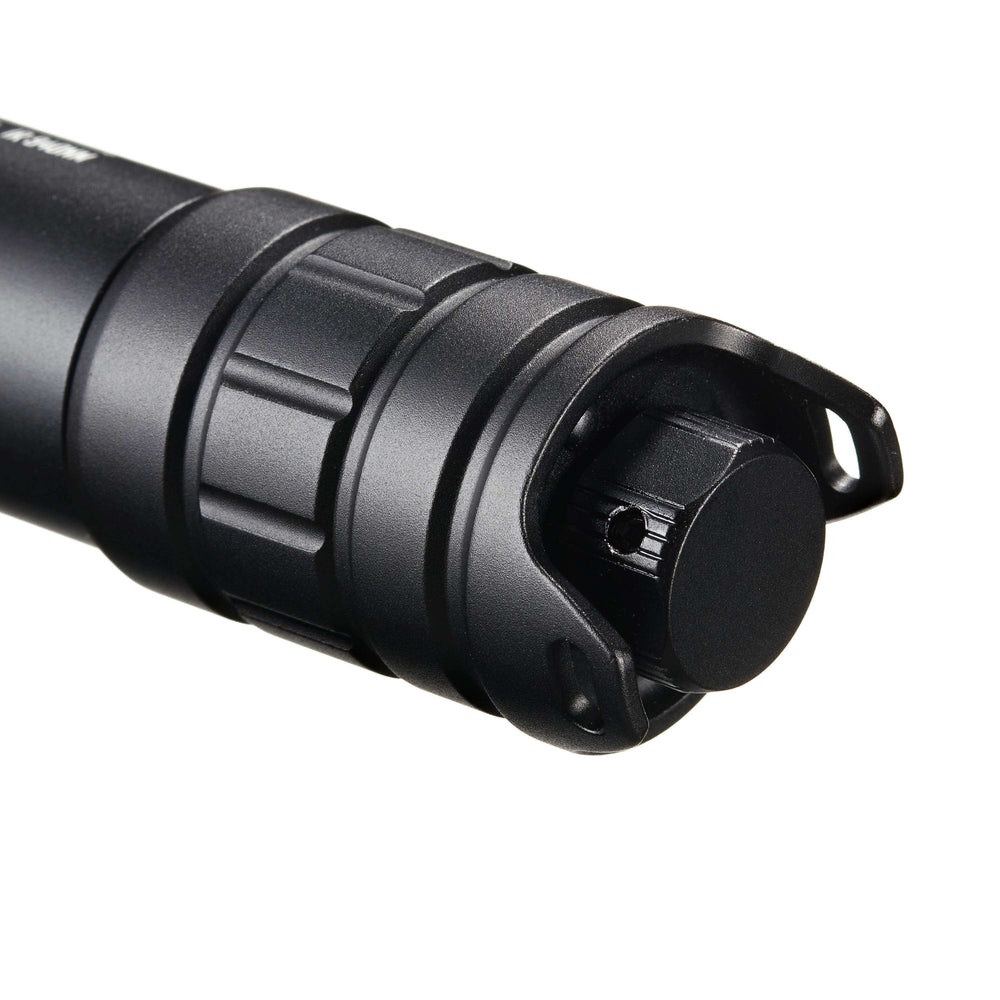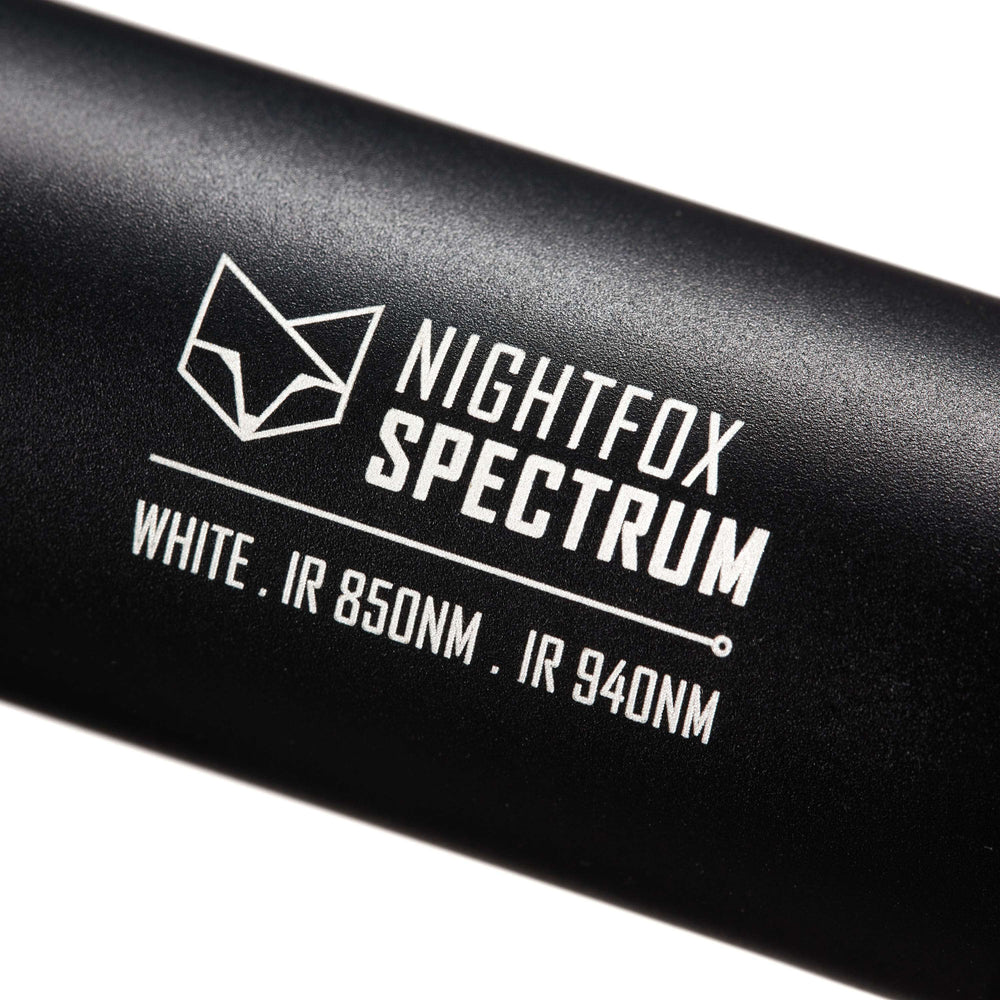 Nightfox Spectrum Triple Led Infrared Torch
Advanced infrared torch with three integrated LEDs
OSRAM LEDs: 5W 850nm & 940nm infrared LEDs; 13W white LED
Instantly switch LED by flicking the lever at the front of the flashlight
Rapid Focus technology and a Stepless Dimmer Switch
1x 18650 battery required (not included)
Description
The Nightfox Spectrum is an advanced infrared torch with three integrated LEDs. Two powerful infrared LEDs (850nm & 940nm wavelengths) massively boost the range of your night vision device. One white LED instantly gives you visible illumination when you need it. 1x 18650 battery required (not included).

The LEDs in the Nightfox Spectrum are immensely powerful OSRAM LEDs: 5W for the infrared LEDs, and 13W for the white LED. This torch will enable you to see further than ever.

The three-in-one Spectrum is revolutionarily flexible. You can instantly switch LED by flicking the lever at the front of the flashlight. Immediately choose exactly the right type of illumination.

The Spectrum is easy to use in darkness. Nightfox's Rapid Focus technology and a Stepless Dimmer Switch give you precise control over the beam.

Infrared light cannot be seen by the human eye, so the Spectrum's two infrared LEDs must always be used with a night vision device. We recommend using Nightfox's long range units like the Corsac . Attach it to these devices using the Nightfox Accessory Mount. You will also need 1x 18650 battery to power the Spectrum (not included).
Specification
Power: 5 to 13 watts, depending on LED
Battery: 1pc 18650 lithium (not included)
Wavelength: 850nm and 940nm
Length: 160mm
Head diameter: 50mm
Rear battery cap diameter: 30mm
Lens: Fresnel
Weight (without battery): 240g
LED modules:
- White: Osram KW CSLPM1.TG (13W)
- IR850: Osram SFH-4715 (5W)
- IR940: Osram SFH-4725 (5W)
Focusable: Yes
Dimmable: Yes
Waterproof rating: Unknown
what's included
Nightfox Spectrum Instruction Manual Nightfox 18 Month Warranty
Subscribe to the newsletter for 5% off