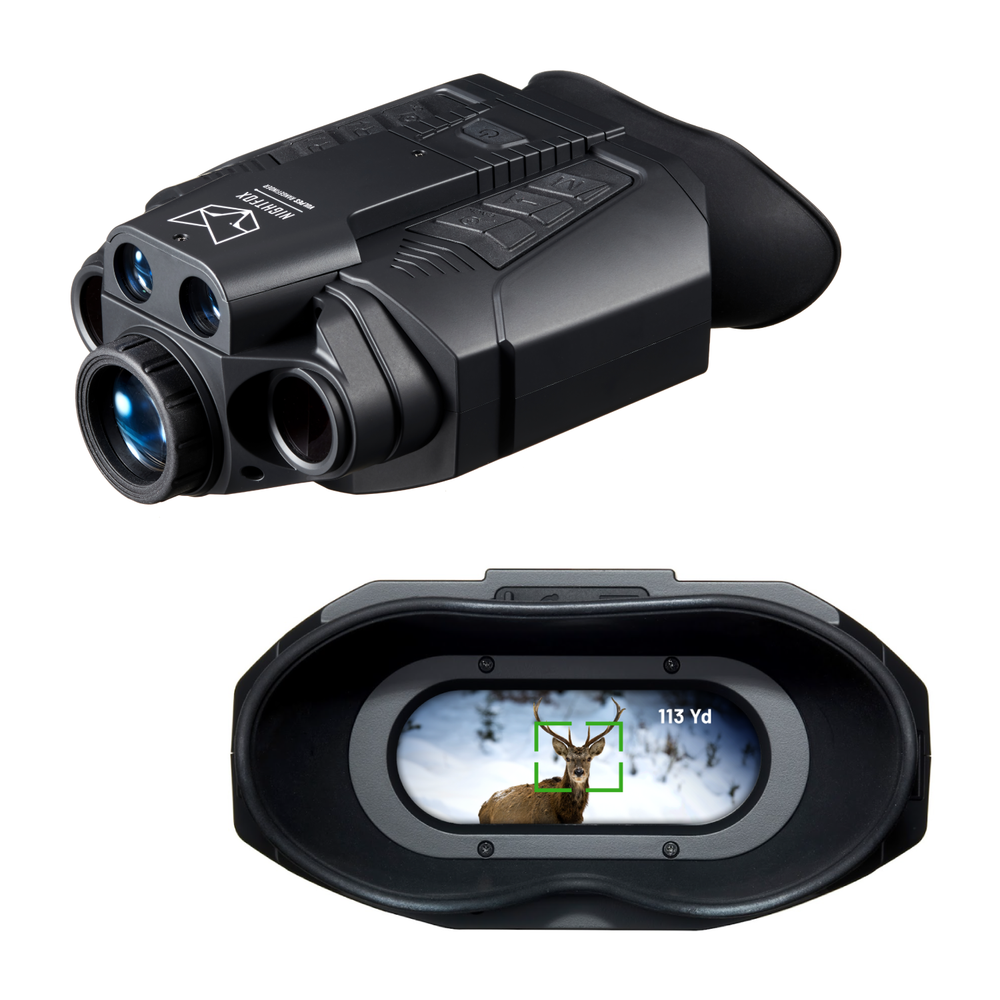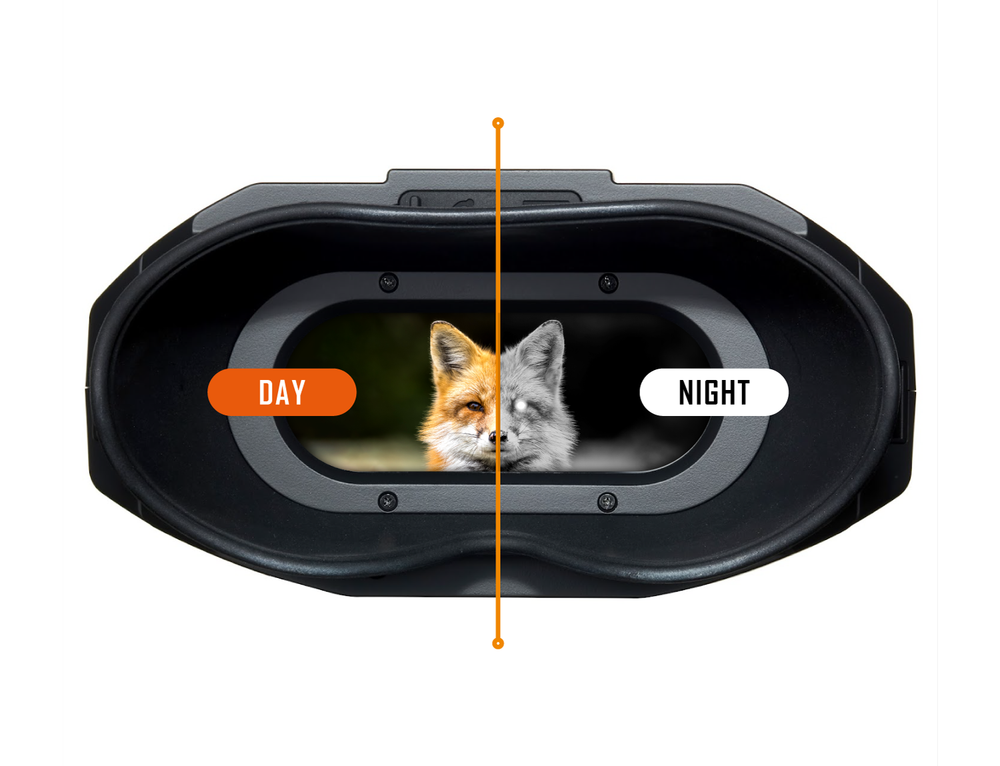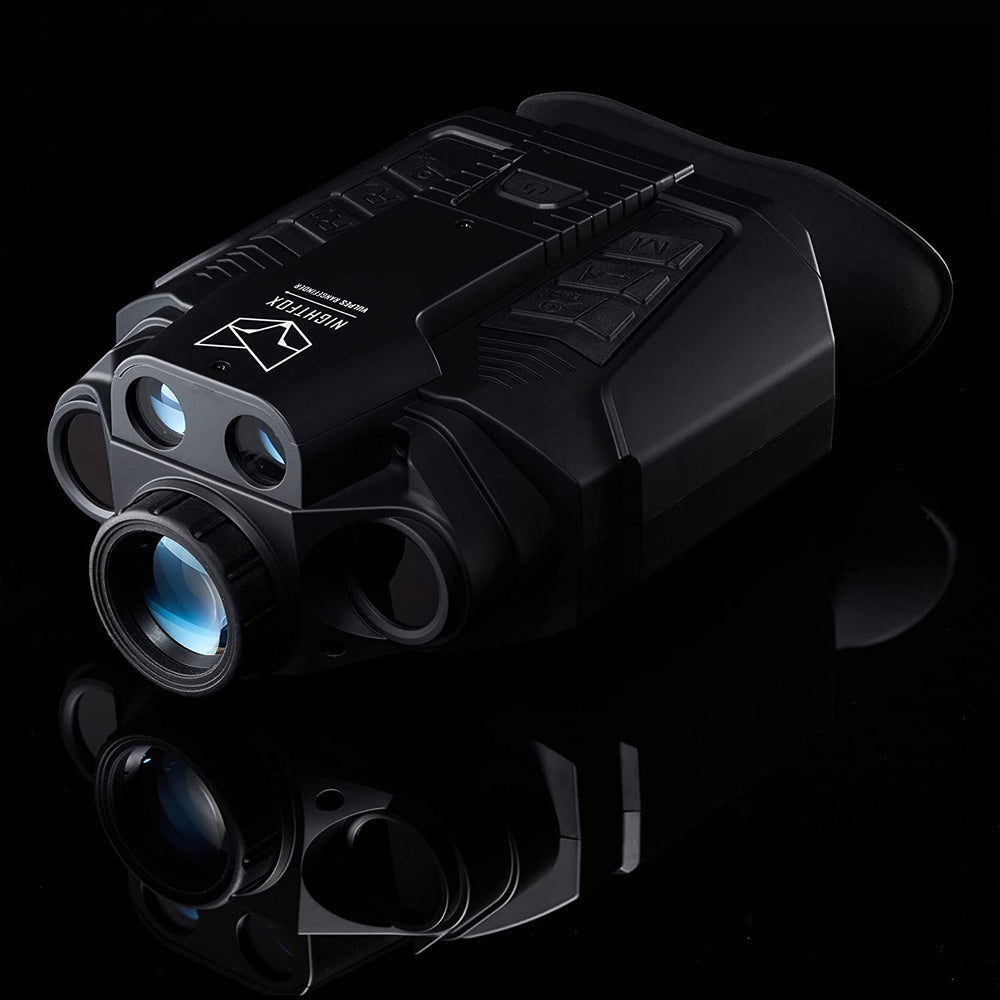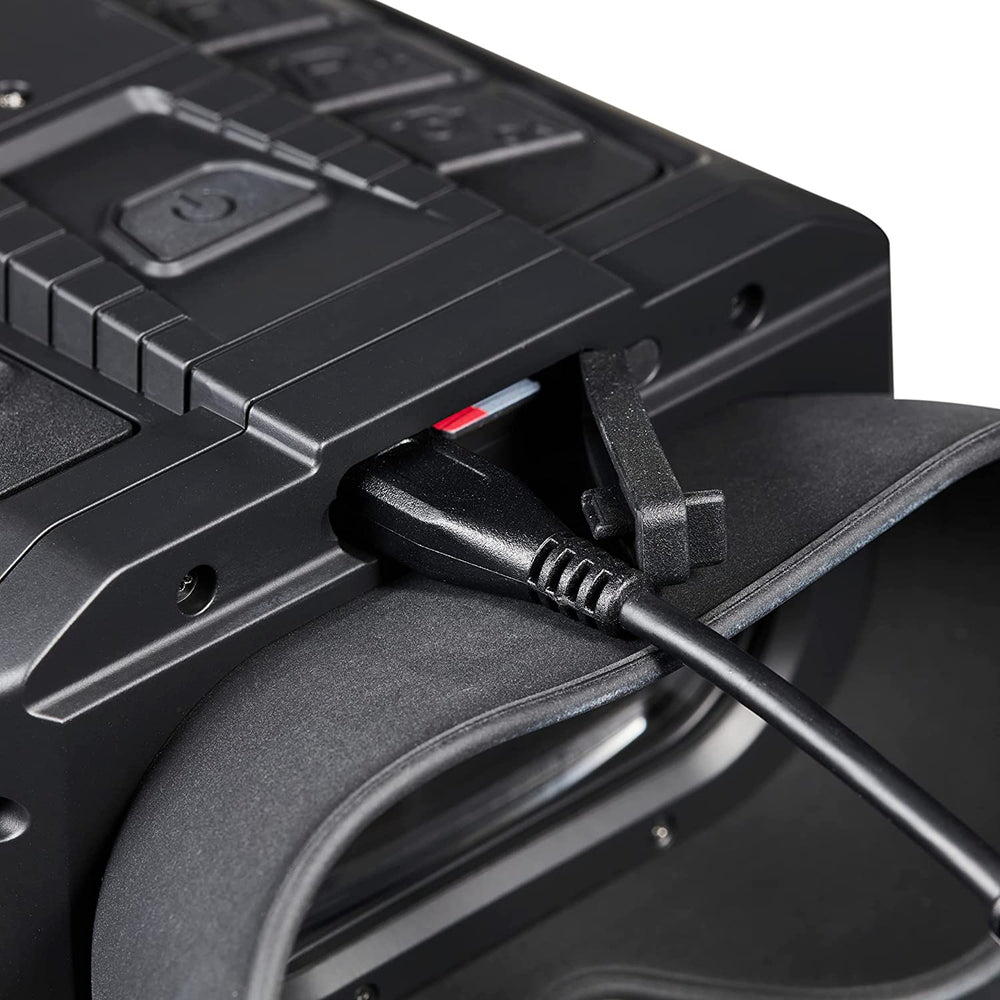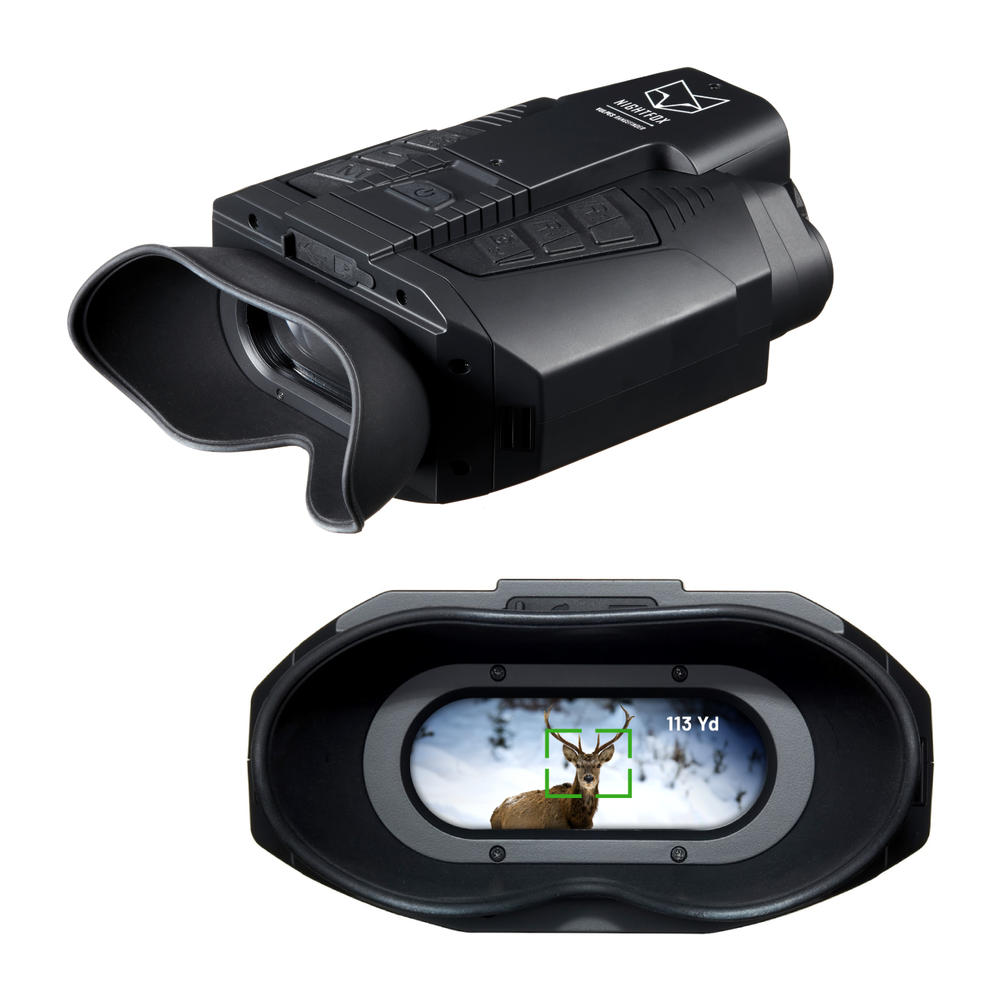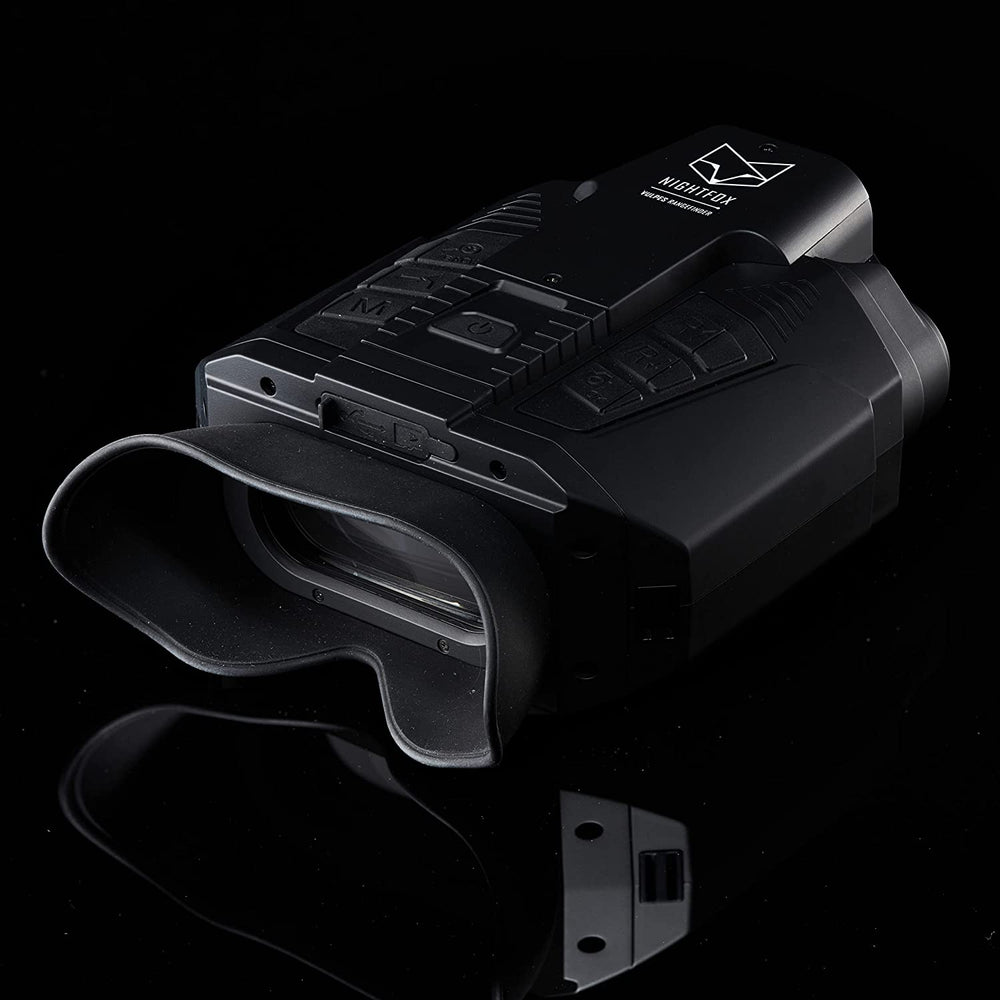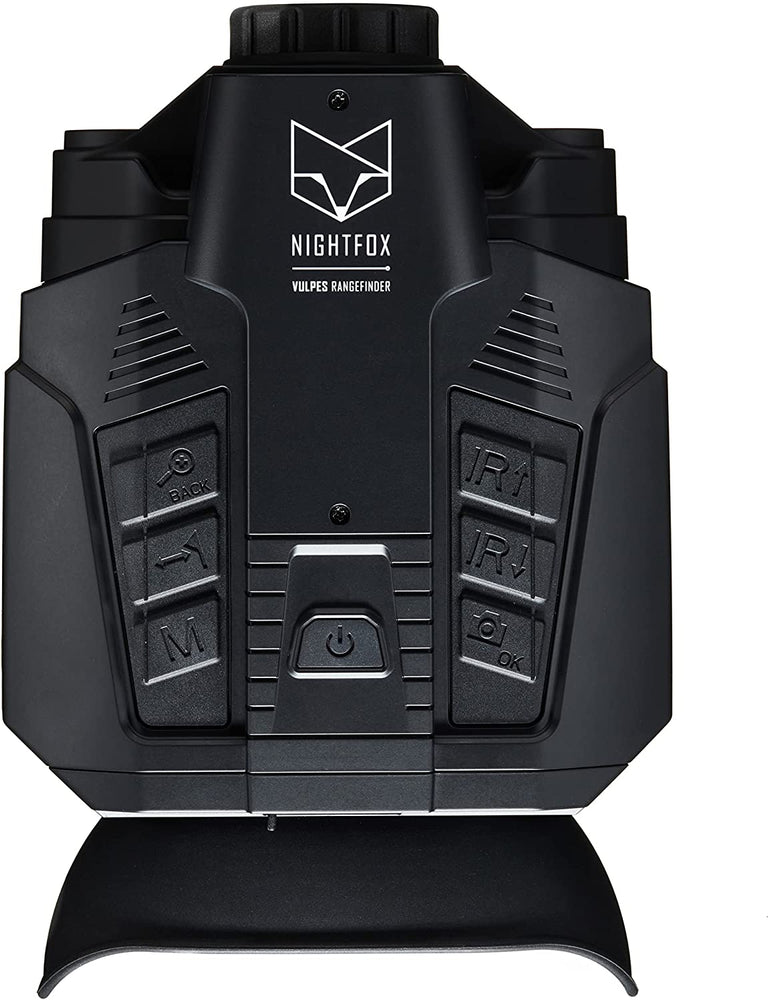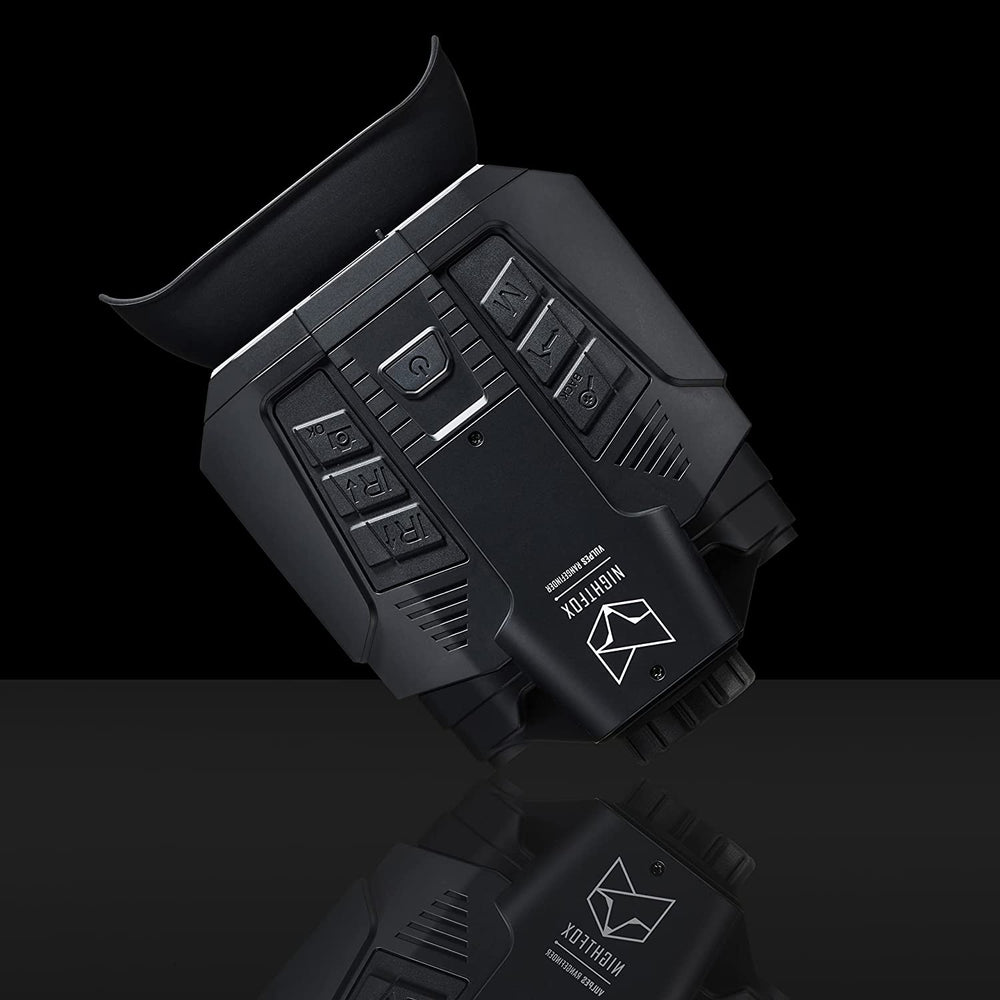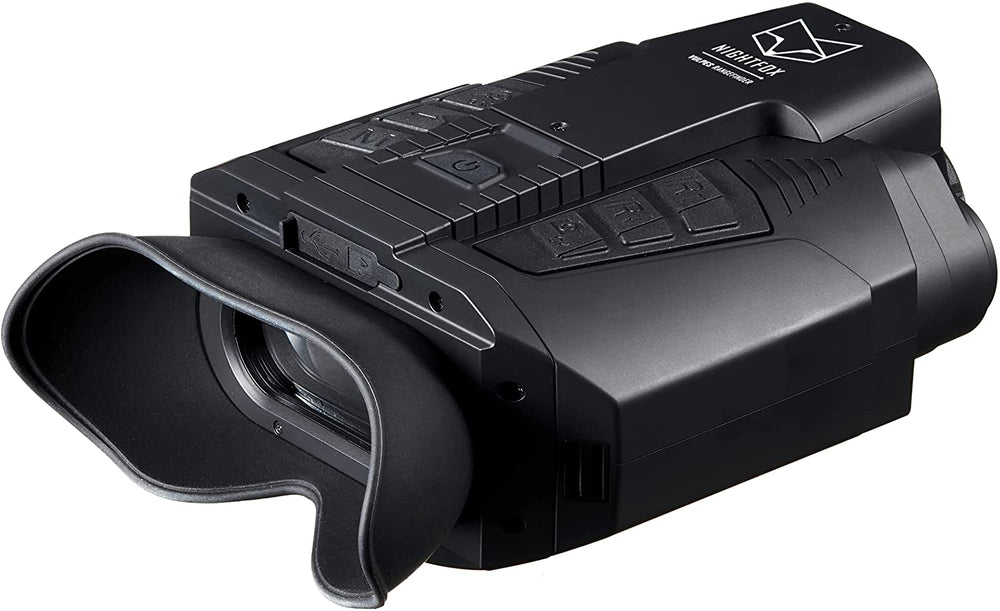 Nightfox Vulpes HD Rangefinder Night Vision Binocular
220 yards of range
Fixed 6x optical magnification and an adjustable 3x digital zoom
Integrated Laser Rangefinder
High Definition infrared camera sensor: 1920*1080p
Integrated microphone and audio recording
Description
MORE POWERFUL THAN EVER: Nightfox's flagship unit is the Nightfox Vulpes, a pair of handheld night vision binoculars with a fixed 6x optical magnification and an adjustable 3x digital zoom. With a massive 220 yards of range in the darkness, the Vulpes is an ideal addition to your hunting gear or spy gear setup. Unlike a traditional night vision scope, The Vulpes works both in daylight and at night.

INTEGRATED LASER RANGEFINDER: Thanks to an integrated Laser Rangefinder showing a real-time distance measurement on the screen, the Vulpes is the ultimate piece of tactical gear. Determine the exact distance of your target - up to 200 yards in optimal conditions - with a click of the button. The live measurement not only displays on the LCD screen but also shows on your captured video recordings. This unique feature makes the Vulpes the ideal pair of binoculars for hunting.

CRYSTAL CLEAR FOOTAGE: The Vulpes boasts a Full High Definition (FHD) infrared camera sensor: 1920*1080p resolution. The night vision camera technology found inside the Vulpes means you'll get excellent quality video footage, all saved onto the included 32GB memory card and easily downloadable to your Mac or PC.

AUDIO RECORDING: Thanks to an integrated microphone, video footage taken by the Vulpes also includes audio recording - A real innovation for digital night vision goggles like the Vulpes. Capture your complete night vision experience like never before.

ENERGY ALL NIGHT: The two 18650 rechargeable batteries give over 6 hours of constant use and, unlike most rechargeable devices, can be easily removed and upgraded. With the included micro USB cable, simply plug the Vulpes into any USB port to charge the batteries. Never be stranded with a flat night vision scope again. If you need a pair of hunting binoculars to keep going all night, the Vulpes won't let you down.

If you need any product support for your Nightfox, be confident you'll get it fast from the friendly, experienced Nightfox team based in the United Kingdom.
Specification
Fixed optical magnification: 6x
Adjustable digital magnification: 3x
IR wavelength: 850nm
Digital sensor resolution: 1920*1080
Infrared LED power output: 5.6 watts
Power supply: Two 18650 lithium batteries (6400mAh total)
Battery Life: 6hrs with mixed IR use
Recharge via USB: Yes
Photo taking capability: Yes
Video recording capability: Yes
Audio recording: Yes
Memory card: Micro SD (32GB included)
Recording resolution: 1920*1080
Unit dimensions: 197*140*75mm
Unit weight: 635g with batteries
Viewfinder technology: TFT
Screen resolution: 640*360
Screen size: 3"
Sensor type: 2MP
Aspect ratio: 16:9
Aperture: F1.3
Viewing angle (FOV): 10.5°
Viewing distance at night: 200m / 220 yards
Minimum focus: 50cm
Sensor frames per second: 30fps (20fps in low light)
Video recording frames per second: 30fps
Integrated Laser Rangefinder: Yes: 200 metres range
EAN: 5060577470649
what's included
Nightfox Vulpes 32GB Micro SD Card pre-installed Carry case USB cable Instruction manual Nightfox 18 Month Warranty
Subscribe to the newsletter for 5% off