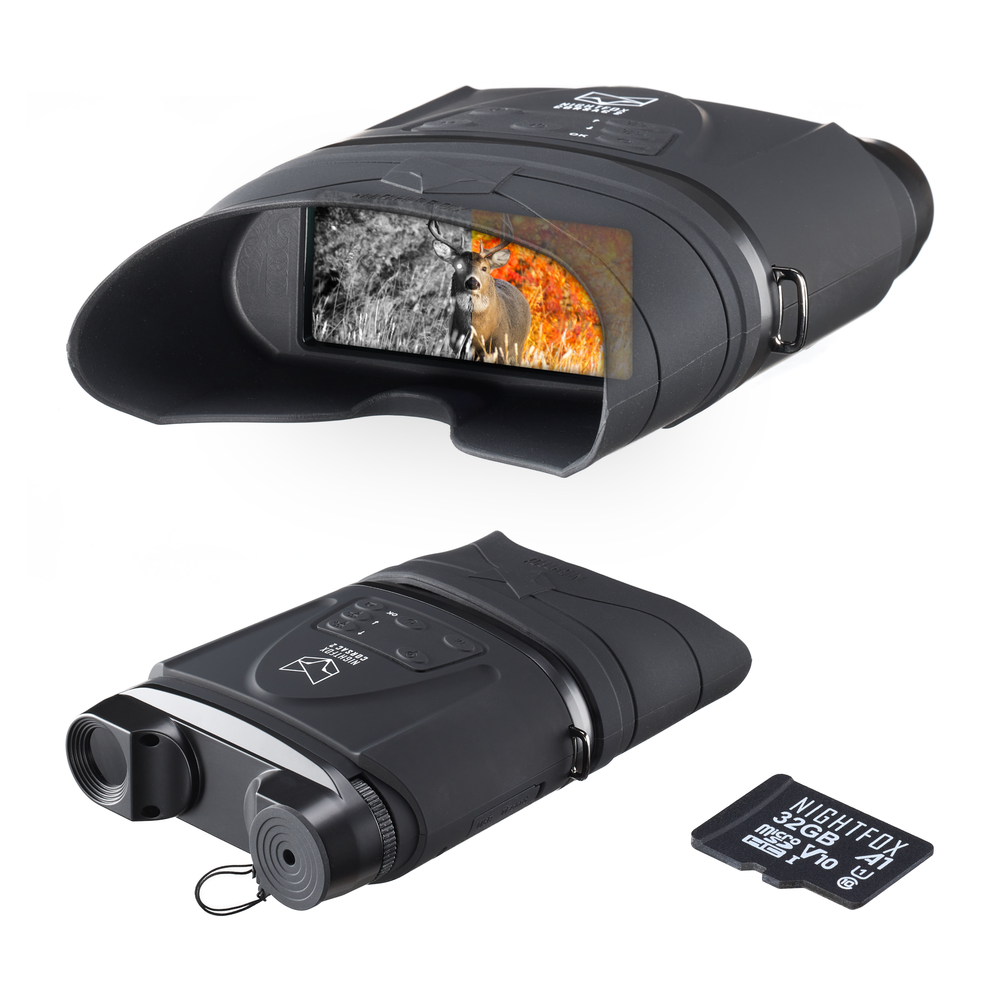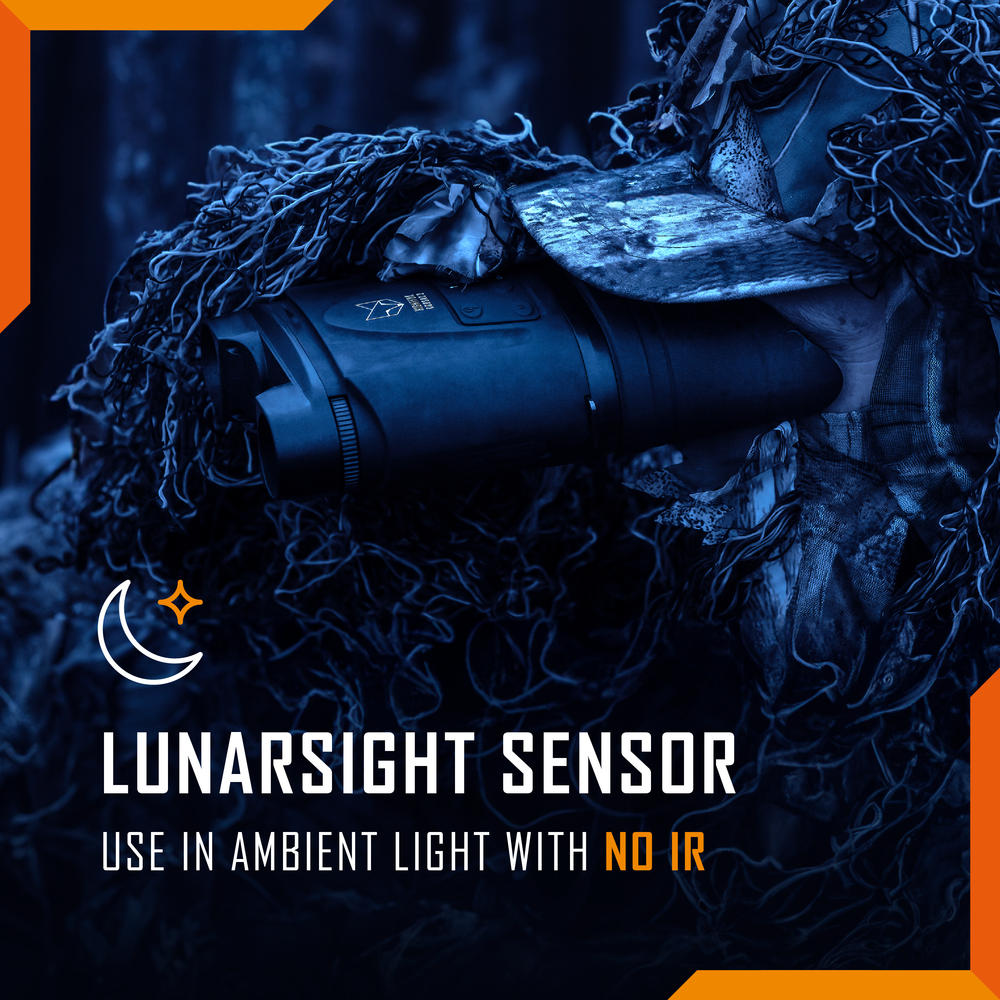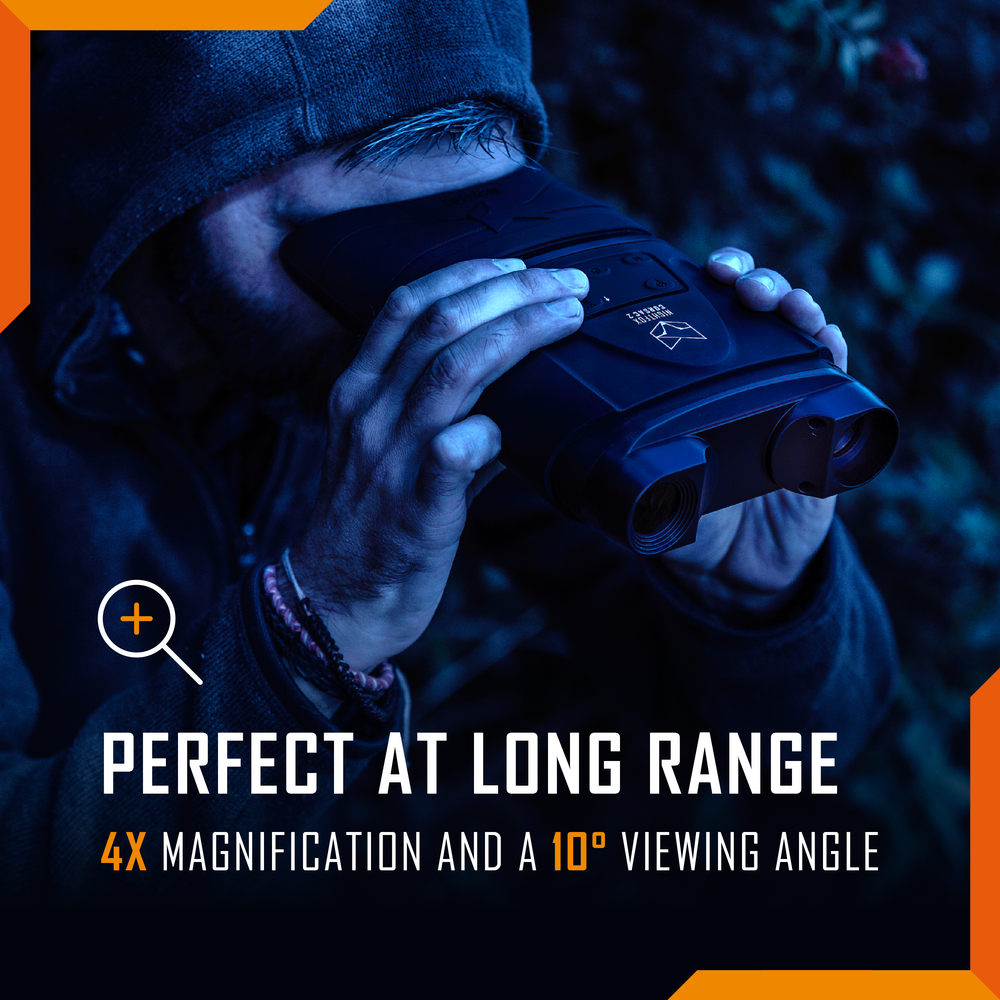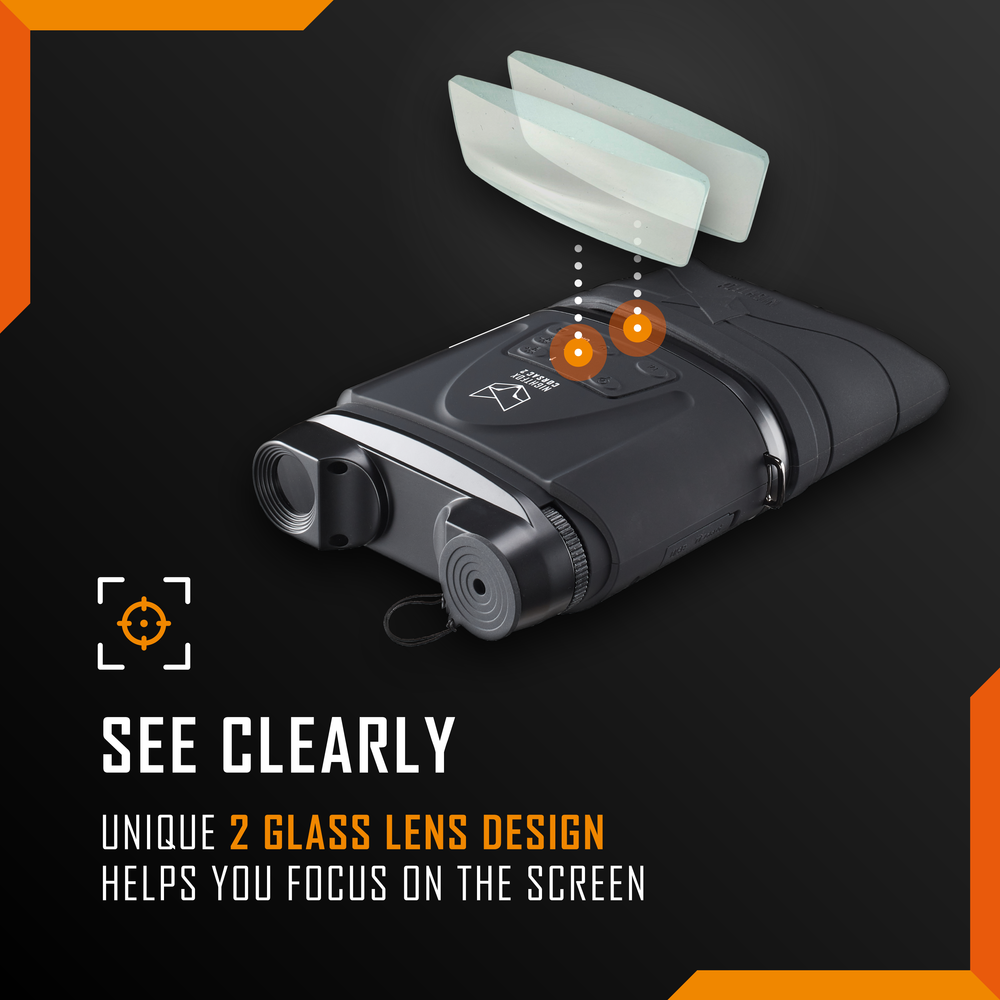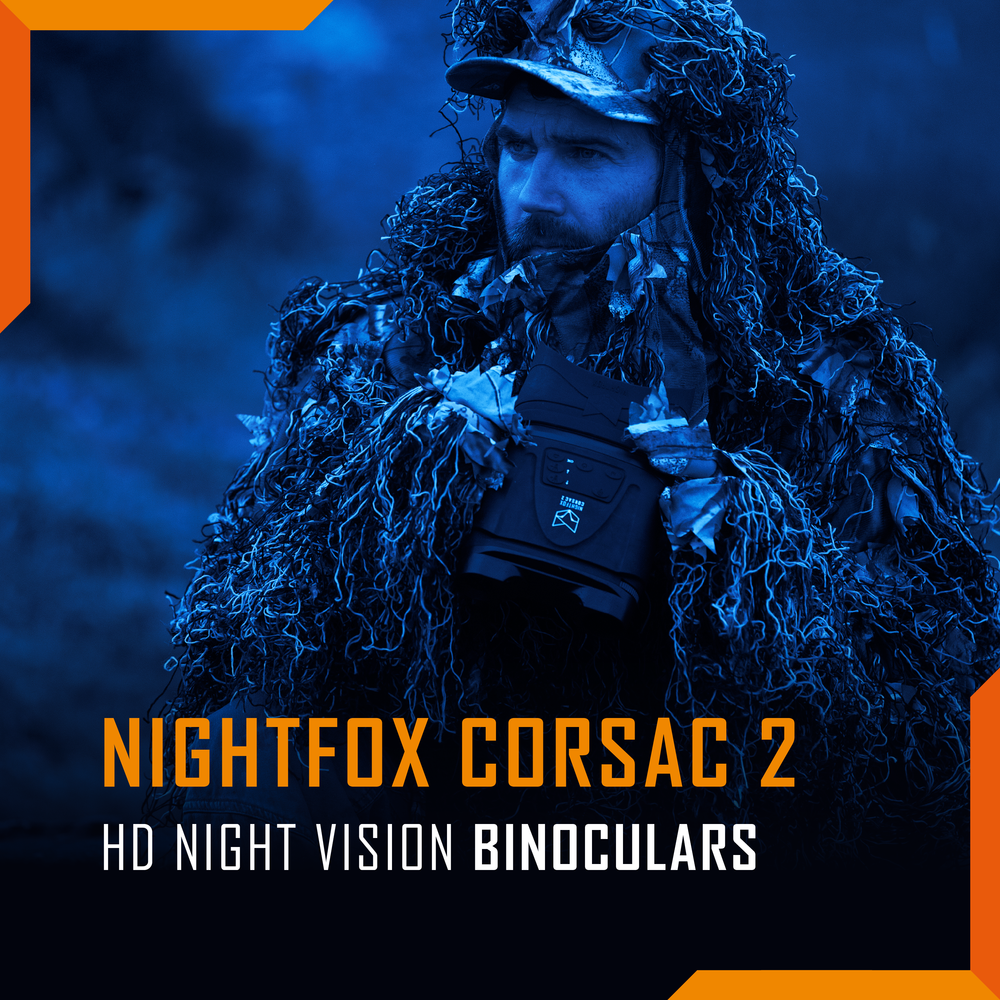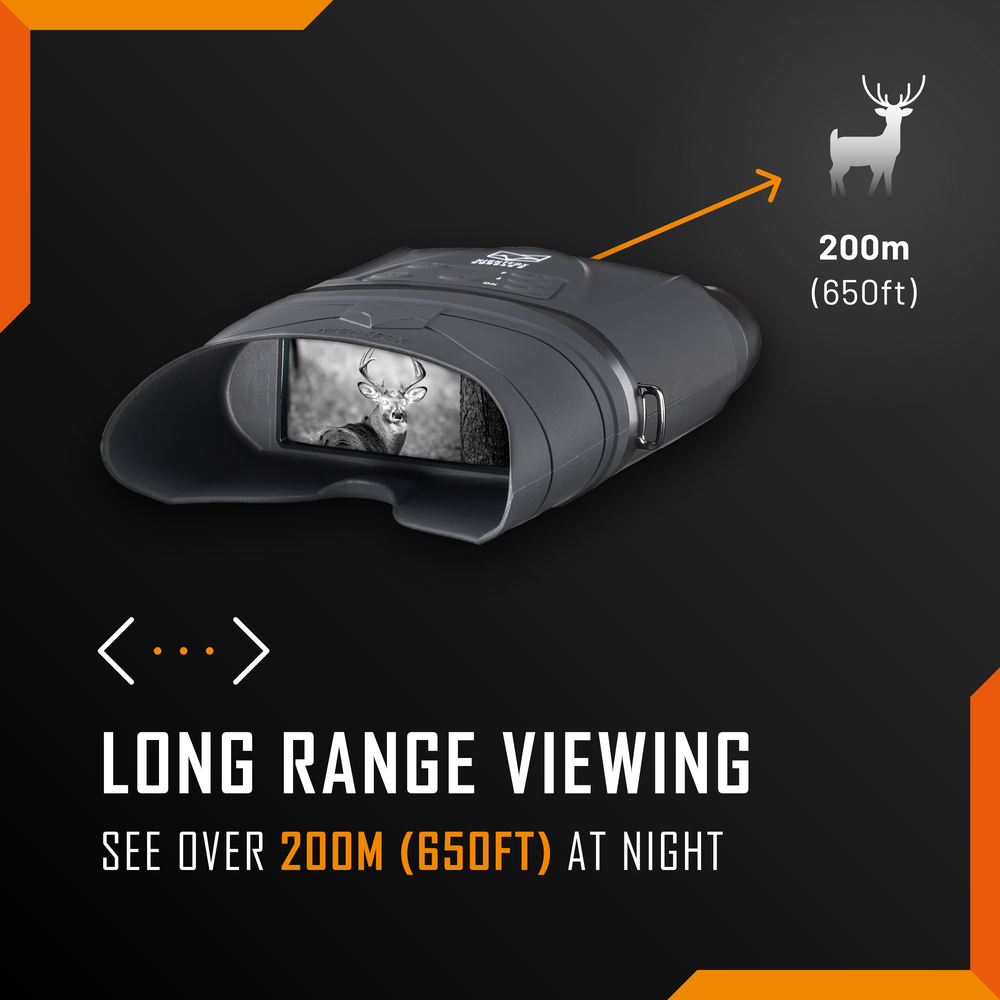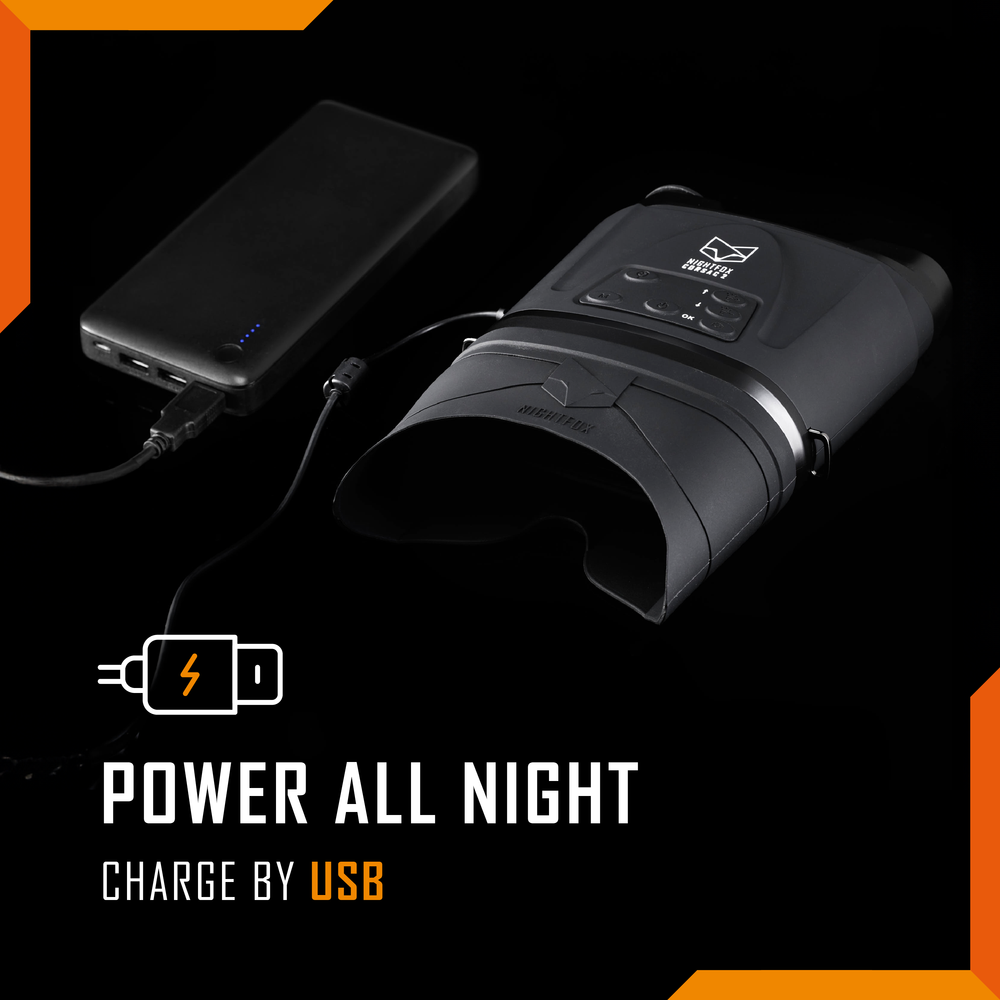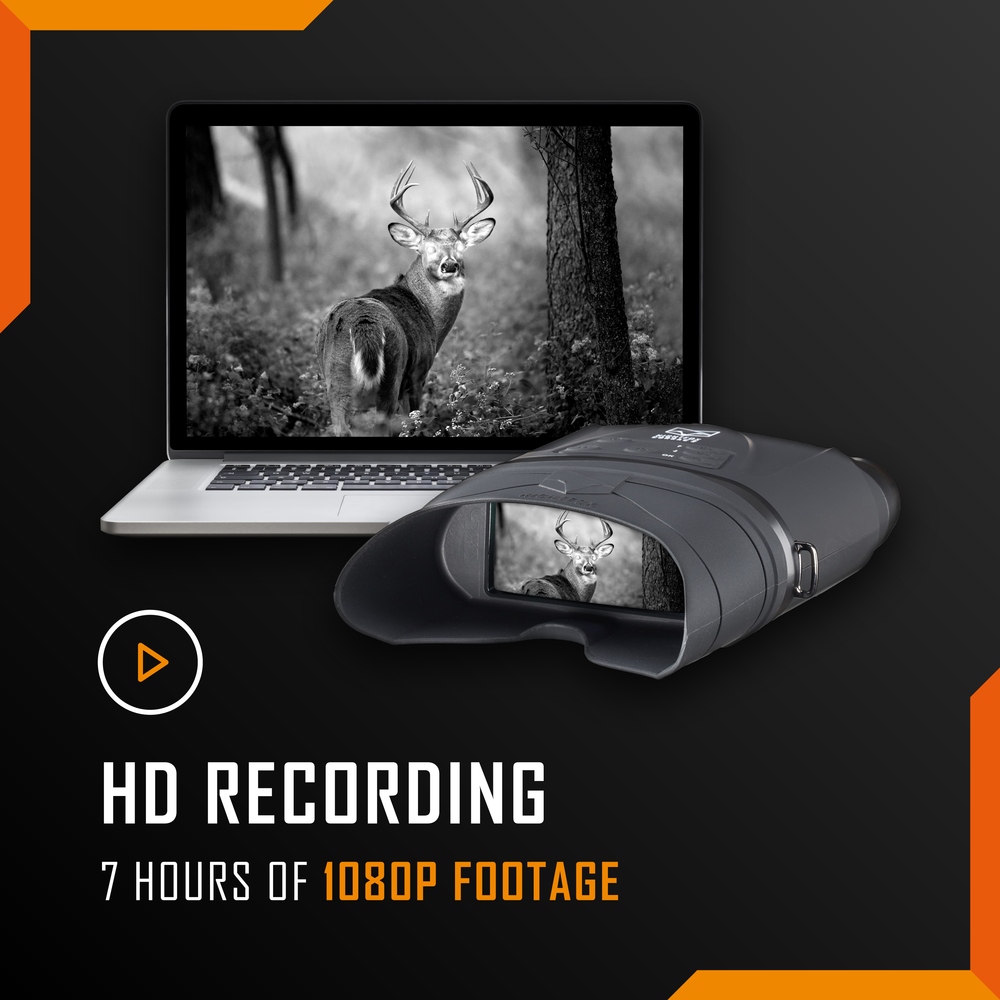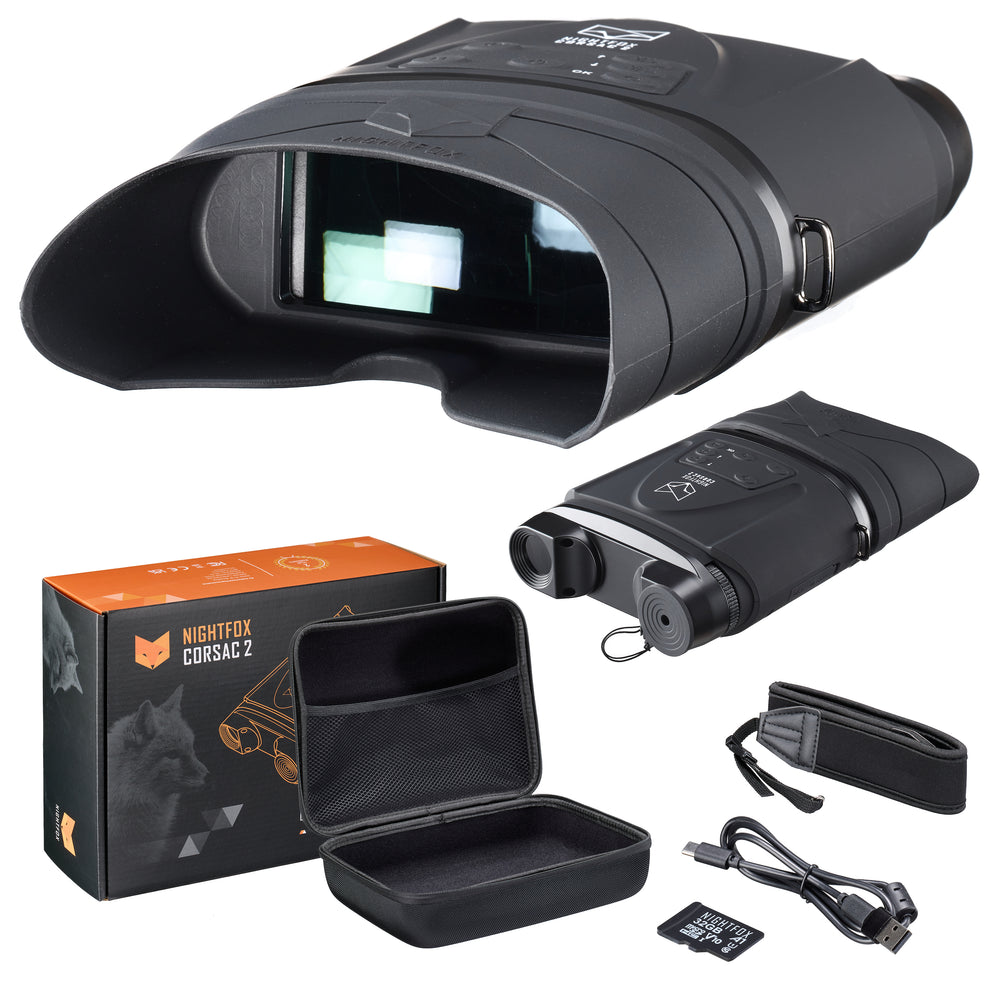 Nightfox Corsac 2 HD Night Vision Binoculars | Extra Large Screen
3x magnification, great for longer-range viewing
200m (220 yard) range
Can operate using only moonlight using Lunasight sensor
Rechargeable and replaceable lithium 18650 battery
Double lens, making it easier for you to focus on the screen
Description
The Nightfox Advantage: Join over 75,000 Nightfox customers around the world trusting our helpful UK-based team to deliver the best experience of night vision.

Long range night vision scope: See over 200m (220 yds), in full 1080P, with 4x zoom. The Corsac 2's Lunarsight sensor can work using only moonlight, boosting stealth and battery life.

Cinema-effect screen: By using TWO lenses the display on these night-vision goggles feels like cinema. With increased eye relief and greatly reduced eye strain, they are perfect for older users, or anyone who finds focusing on a closeup screen difficult.

Take HD video: The included 32GB memory card records 7+ hours of footage in 1080p and it works with 128GB cards. Other devices still use huge .AVI files, we use .MOV so you can share your adventures.

Power all night: The Corsac 2 has a powerful 3200mAh USB-C rechargeable battery. You can charge the night vision camera on the move using a power bank or even easily replace the battery.

In the box: Nightfox Corsac 2 night vision binoculars, 32GB Memory card, USB cable, neck strap, carry case, clear English manual & gift box.

Specification
Fixed optical magnification: 3x
IR wavelength: 850nm
Digital sensor resolution:

1920 x 1080
Infrared LED power output: 1.8 watts
Power supply: 18650 lithium battery 3200mAh, 3.7V
Battery Life: 4hrs with mixed IR use
Recharge via USB: Yes
Recording capability: Yes
Memory card: Micro SD (32GB included)
Recording resolution: 1920 x 1080
Unit dimensions: 184*152*63mm
Unit weight: 640g
Viewfinder technology: TFT
Screen resolution: 854 x 480
Screen size: 3" or 76mm
Sensor type: CMOS
Aspect ratio: 4:3
Aperture: F1.3
Viewing angle: 10°
Viewing distance at night: 200m / 220 yards
Adjustable digital magnification: 2x
what's included
Nightfox Corsac 2 Protective Carry case Neck strap USB-C Cable Instruction Manual Nightfox 2 year warranty
Subscribe to the newsletter for 5% off