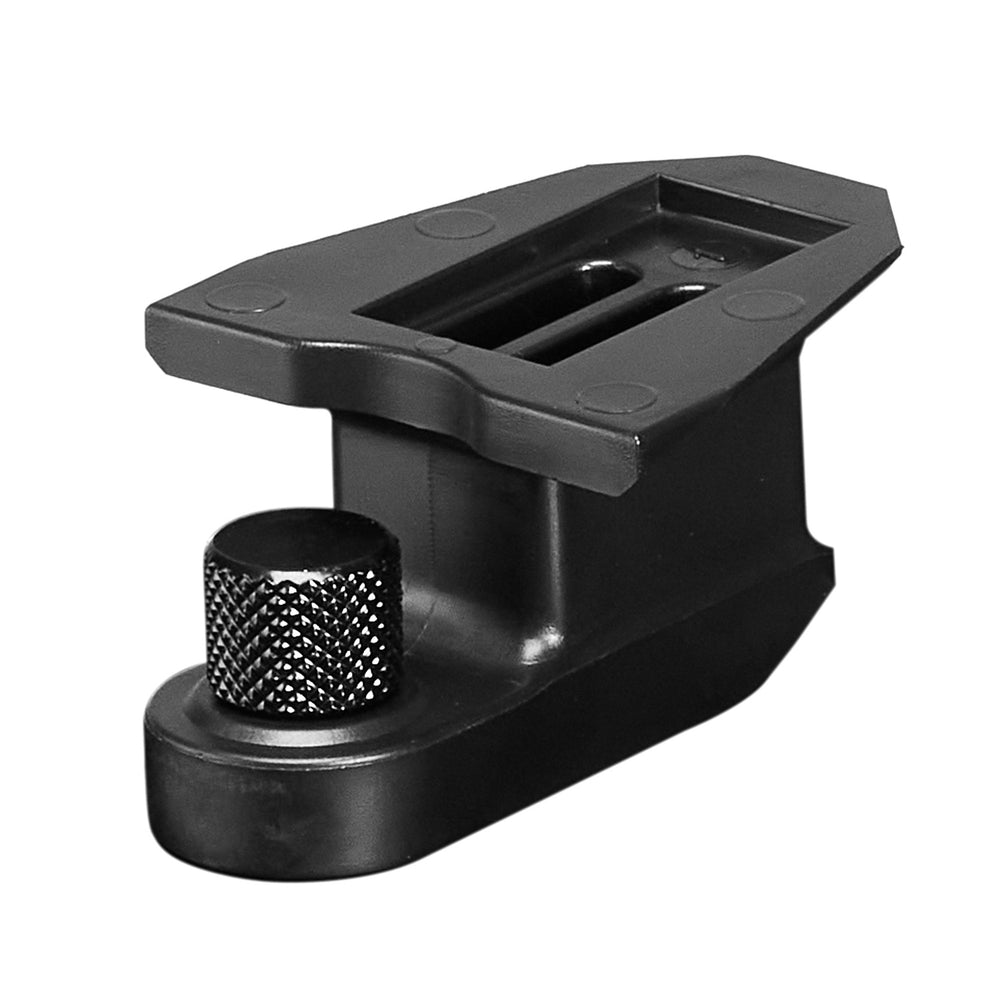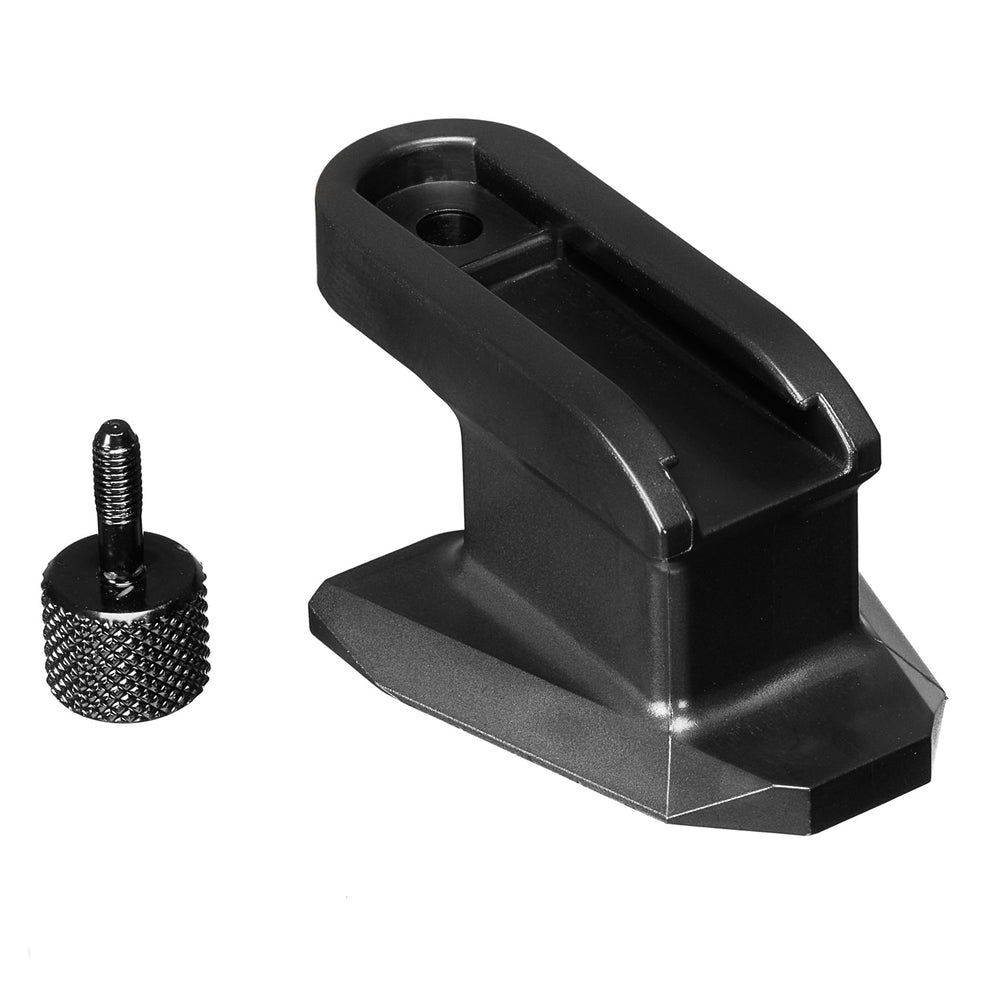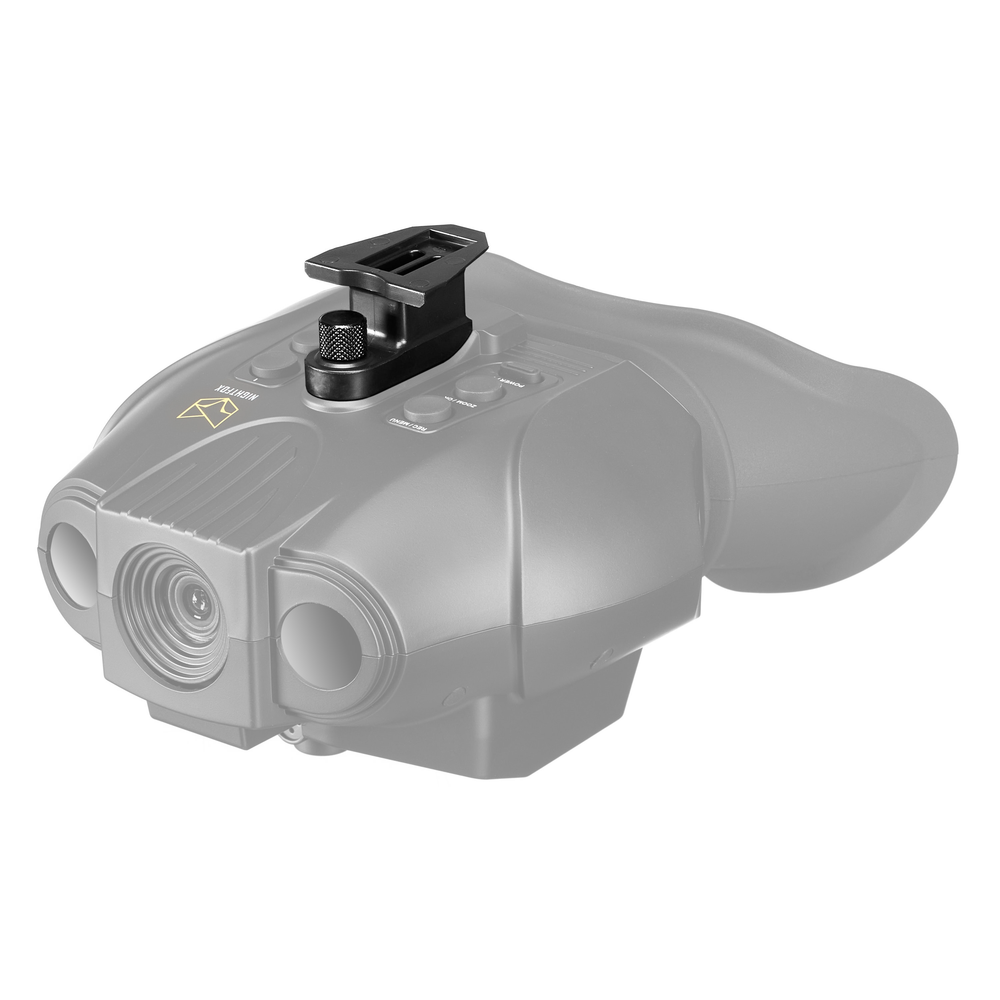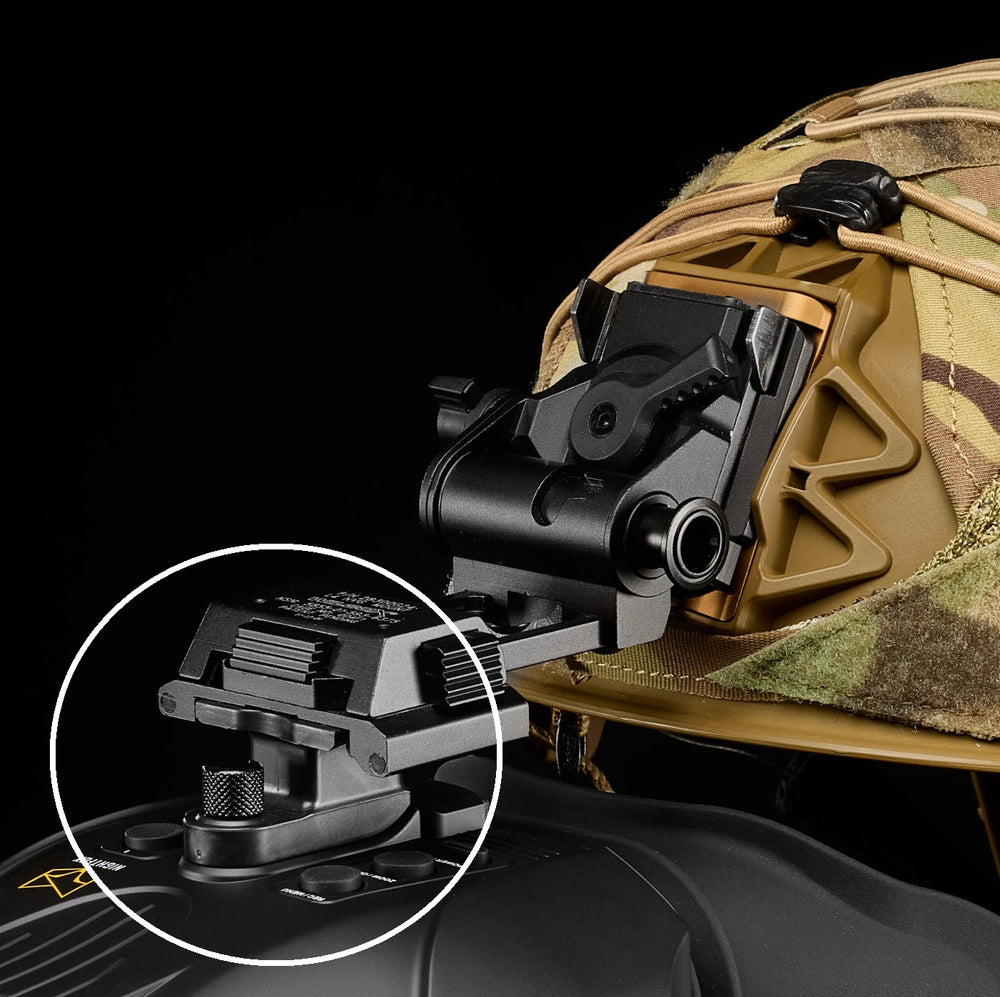 Description
[CONNECT DIRECTLY] The Nightfox helmet mount adaptor connects Nightfox NVGs directly to dovetail style helmet mounts, without the need for any GoPro-style connectors.

[WALK FREELY] Helmet mounting your night vision goggles lets you walk around handsfree, great for airsoft and for moving around in the dark, without getting disoriented. The Click makes it easier than ever to helmet-mount your Nightfox goggles.

[ENABLE ADJUSTABILITY] The Nightfox Click makes it simple to pair your night vision goggles with a helmet mount. A helmet mount holds goggles securely, while giving you a huge range of adjustability.

[COMPATIBLE DEVICES] We recommend the adaptor for use with the Swift, Red and Swift 2 night vision goggles. It will also work with older models such as the 119V and 120R. It will not work with the Nightfox Cape or 110R models, a separate adaptor is available for them.

[DOVETAIL ONLY] The adaptor clicks into place with dovetail style mounts like the Wilcox G24, check out our listing photos and video to see how it works. Please note it is not compatible with bayonet style mounts like the Rhino, please check your helmet mount before making a purchase.

[LIGHTWEIGHT BUT STRONG] One piece polycarbonate construction for strength.
Customers in the USA should order on Amazon.com for the best price. Customers in the rest of the world should order direct on our website.
Specification
One piece SLS Nylon construction
Lightweight
Dovetail style only
Requires existing compatible helmet mount and helmet
what's included
Just a single adaptor, no mount
Subscribe to the newsletter for 5% off